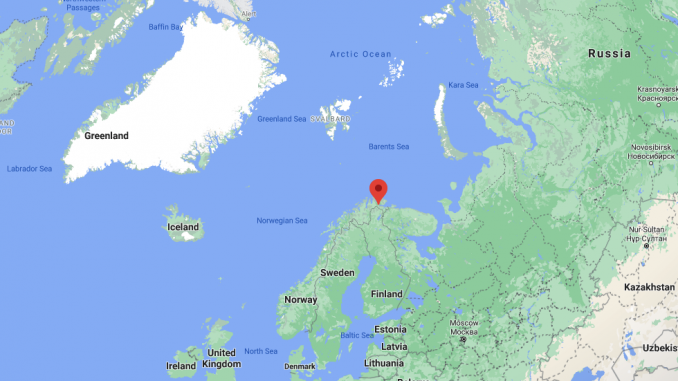 If you want to take your Tesla for a casual Sunday drive to nearly 400km inside the Arctic Circle, you can after Tesla turned on the power at their northernmost Supercharger in the world.
The new V3 Supercharger station in Varangerbotn, Norway went live this week, making it a little easier, and safer to travel through the frigid Finnmark region of the country. The nearest Supercharger within Norway is 562km to the west in Sørkjosen. The next nearest is in neighbouring Sweden more than 620km away in Puoltikasvaara.
Worlds northernmost and Europes easternmost #Tesla Superchargers are online today in Varangerbotn, Norway.#EV are perfect in the arctic! pic.twitter.com/PNEQrRf1Dk

— Jonas Ali Ghanizadeh (@jonasali) November 19, 2020
According to Helge Lunde, who became the first Tesla owner in Finnmark when he purchased a Model S in 2013, the new Supercharger will hopefully help drive electric vehicle (EV) sales in the region.
"The new network of Superchargers and the other fast chargers established by the regional power companies not only make long-distance driving easier, it's also a question about safety. A good, reliable network of chargers is key infrastructure before we will see a boost in sales," he told The Barents Observer.
This won't be the last Supercharger inside the Arctic Circle. Tesla has plans for 10 more in northern Scandanavia. One of those stations in Skaidi, scheduled to go live in 2020, will take the crown as the northernmost Supercharger when it opens. But it won't be by much – Varangerbotn is located 70.1728° N, while Skaidi is 70.4325° N.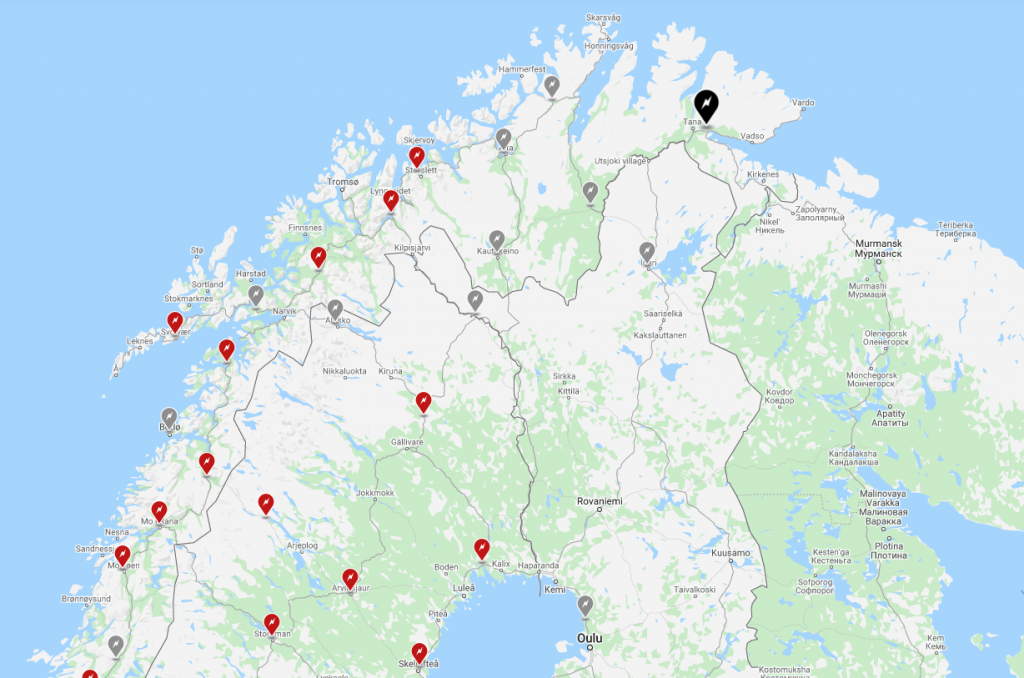 The three 250kW V3 Supercharger stalls were built with enough space to accommodate the Cybertruck or Tesla's with trailers. To ensure all EV drivers can find a charge that far north, DC fast chargers were also installed at the station.
Norway is the world leader when it comes to EV adoption. In 2019 more than 42% of Norway's new car sales were electric, further increasing to 50% so far in 2020.
Great fun to attend the grand opening of the first SuC in Finnmark! Lots of fellow @Tesla owners from the region, one all the way from Kautokeino, 400 kms away! Thanks to Mietinen Maskin, the municipality and @Tesla Norway for making this happen. @elonmusk @jonasali pic.twitter.com/8KRGat4oK7

— Jakob N. Øien (@jnoien) November 20, 2020