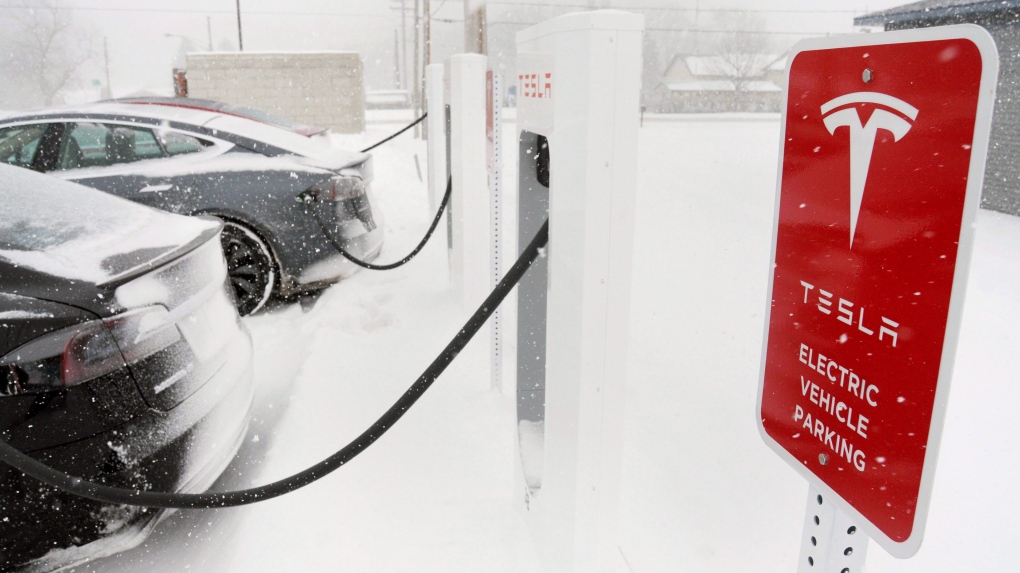 A big reason for Tesla's success in the fourth quarter of 2019, where they delivered a record 112,000 vehicles around the world, was thanks to Norway. In 2019, electric vehicles (EV) accounted for 42.4% of all car sales, increasing from 31.2% in the previous year.
Of course, it was the Tesla Model 3 leading the way, garnering an 11% market share with 15,683 vehicles sold. That was a big lead for Tesla, which compared to the second place VW e-Golf, which had 10,025 vehicles sold in 2019 (via OFV).
A big reason why many Canadians are hesitant to switch to an electric vehicle is the belief that they don't work well in cold climates. Norway's 2019 sales numbers disprove this in a big way.
Comparing the two biggest cities in each country, the average temperature in Oslo is actually colder 9 out of the 12 months of the year. Yet, despite this fact, more and more Norwegians are making the switch to electric.
While it is true that EV's lose as much as 20%-30% of range due to the colder temperatures in the winter months, gas cars suffer from the same affliction. According to The U.S. Environmental Protection Agency (EPA), and cited by Natural Resources Canada, a drop in temperature from 24°C to 7°C can increase fuel consumption in urban commutes by 12% to 28%. Those numbers sound familiar don't they?
What those same people don't realize is that, range loss aside, EV's and Tesla's in particular actually perform better in winter conditions than their ICE (internal combustion engine) counterparts. There is no need for a block heater, you can pre-heat your Tesla from the comfort of your home either manually with the app, or set up a schedule to do it at a certain time each day.
Tesla's also handle better in the snow. Their heavy batteries and low center of gravity means that even the RWD models can get better traction than many AWD ICE vehicles.
The most recent data available for Canadian EV sales is up to Q3 2019. Compared to Norway, Canada is lagging far behind with just 3.5% of passenger vehicle sales in Canada being EV since introduction of federal purchase incentives in May 2019. Hopefully the myth that EV's don't perform well in the winter months will soon be dismissed, and EV sales can grow like they have in Norway.