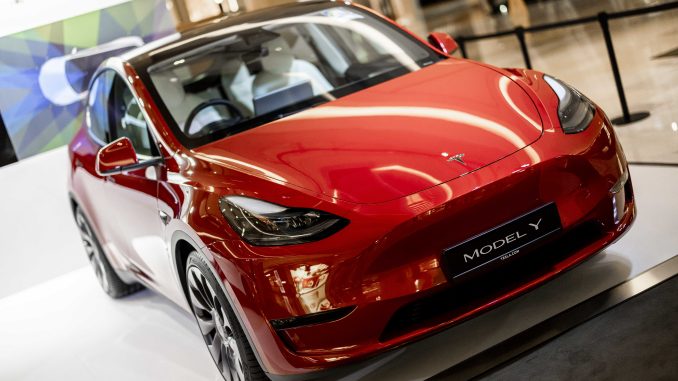 The first Model Y was delivered in Singapore on September 1, 2022, two months after Tesla opened up their order books for the electric SUV. The Model Y proved immediately popular as it was the country's top selling SUV in September, even when including internal combustion engine (ICE) SUVs.
According to new data from Singapore's Land Transport Authority (LTA), a total of 219 Model Ys were registered in the country in September.
Although the LTA only breaks down an automaker's registrations by body type and not specific model, we know those 219 units were the Model Y as it is the only Tesla SUV that is offered in Singapore.
Even with only one offering, Tesla was able to outsell all other automakers who sell multiple SUV models. The next closest competitor was Mercedes-Benz, which saw 199 SUV registrations in September, followed by Honda with 189. (via CarBuyer)
Tesla sells two Model Y variants in Singapore, the Rear-Wheel Drive (RWD) and Performance, both of which are imported from Giga Shanghai.
The RWD can be purchased for SGD$91,990 (~$88,400 CAD) and the Performance for SGD$110,990 (~$106,660 CAD). The final price is much higher though because of Singapore's Certificate of Entitlement (COE).
The COE is required to register a vehicle and entitles the owner to drive the car for a period of 10 years. Prices for the COE fluctuate but can cost over SGD$100,000 (~$96,000 CAD) for EVs, essentially doubling the price of the car.
Even with the high COE, residents of Singapore love buying Tesla vehicles. Tesla was the best selling EV brand in the country for all of 2021 even though sales of the Model 3 were launched part way through the year.