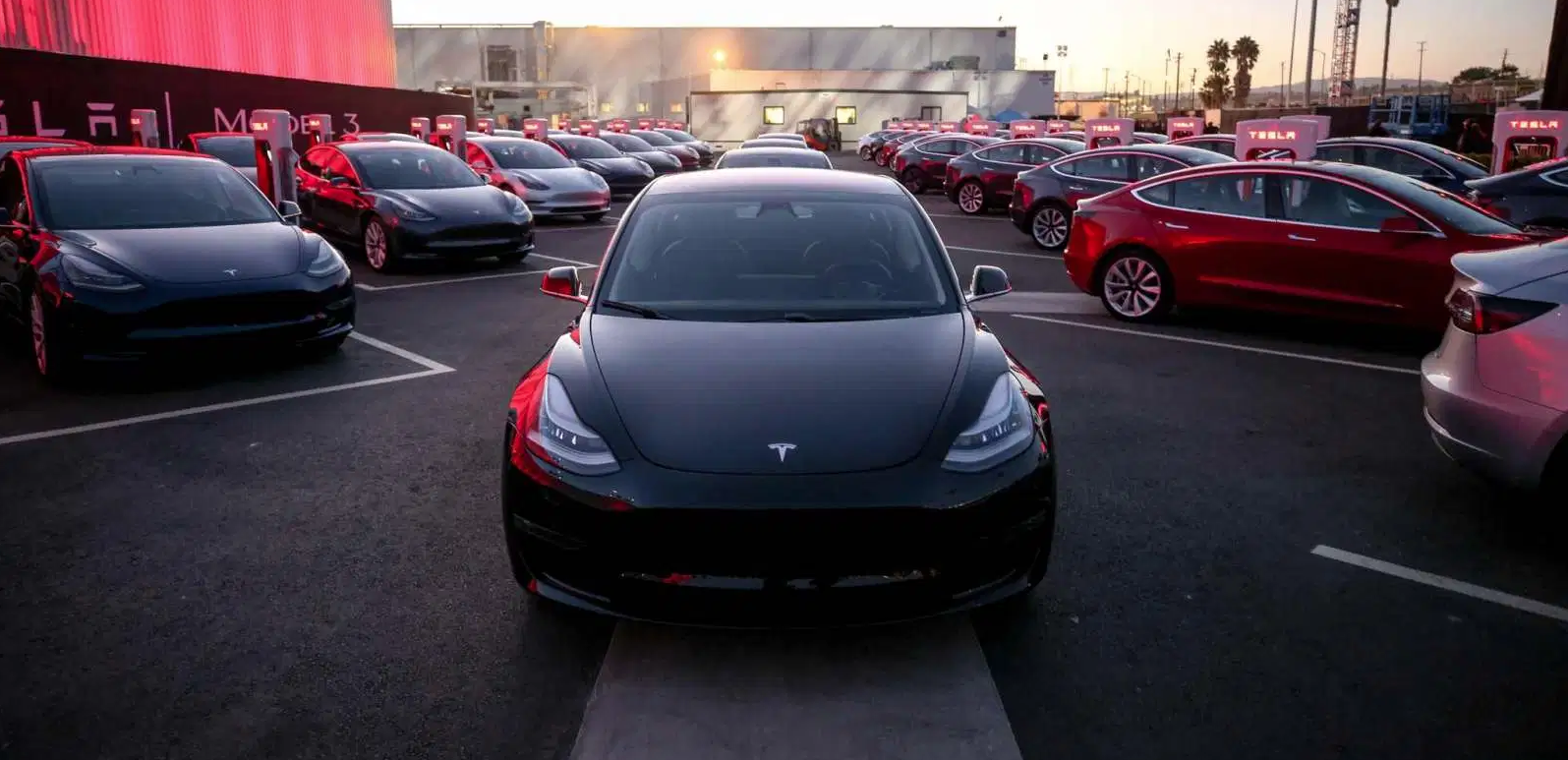 Even though we already know Tesla's production and delivery numbers for 2020, a further breakdown of the figures shows by how much the automaker is dominating the global electric vehicle (EV) market.
When looking at the number of EVs sold around the world from January to November 2020, Tesla handily came out on top selling more than 4 times as many as the nearest competitor. The majority of those were the Model 3 accounting for 300,488 sales in the 11-month period according to the EV Sales blog.
Despite only being available for purchase since March in the US and in Canada since June, the Model Y was still able to outsell almost all of the competition. The electric SVU ranked 4th overall with an impressive 63,775 global sales.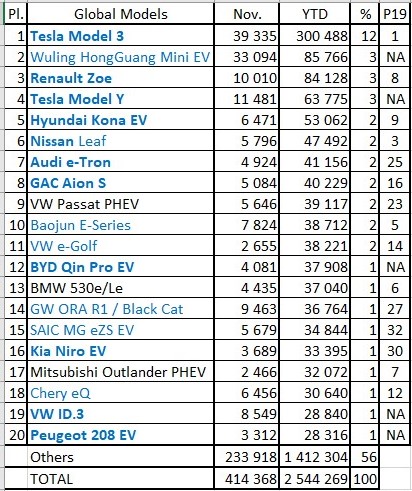 The figures were helped by a strong November, where Tesla sold nearly 40,000 Model 3's around the world. Making it a close competition, the Wuling Mini EV placed second with 33,094 units sold in November.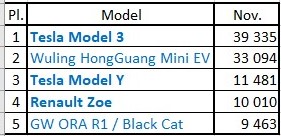 The monthly numbers were helped by a record number of sales in China. In November, the automaker sold 21,604 units, a figure nearly twice as high as the previous month.