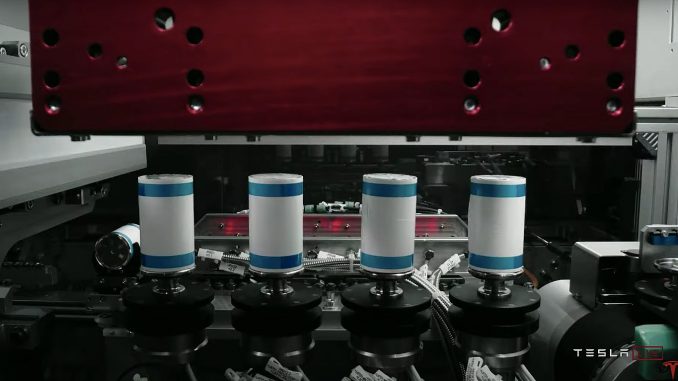 Through a regulatory filing with the U.S. Securities and Exchange Commission (SEC), Tesla has announced this morning a new 2021 pricing agreement with Panasonic.
The Form 8-K outlines the deal, effective from October 1, 2020 to March 31, 2022, which pertains to battery cells manufactured in Japan.
"On December 29, 2020, Tesla, Inc. and Tesla Motors Netherlands B.V. (together, "Tesla") and Panasonic Corporation of North America and Sanyo Electric Co., Ltd. (together, "Panasonic") entered into a 2021 Pricing Agreement (Japan Cells) (the "Agreement"), effective as of October 1, 2020 until March 31, 2022, relating to the supply by Panasonic of lithium-ion battery cells manufactured by Panasonic in Japan. The Agreement is subject to the Supply Agreement between Tesla and Panasonic (and/or their respective affiliates) dated October 5, 2011, as amended, and sets forth, among other things, specific terms with respect to pricing, production capacity commitments, purchase volume commitments and planned investments over the term of the Agreement."
While the filing doesn't provide many details on the deal, it does specify the new cells will be coming from Japan, which have historically been used for Model S and Model X production. With news of an impending refresh coming to both vehicles, could they also be getting new battery technology soon?
Panasonic has been in the headlines lately when it comes to Tesla's new 4680 battery cell. Soon after Tesla's Battery Day event, the battery manufacturer announced it was working on a prototype production line for the new cell.
That was followed up by news last month that Panasonic could begin production of the 4680 cell this year. The production line would be built at one of Panasonic's existing facilities, and cost the company tens of millions of dollars.