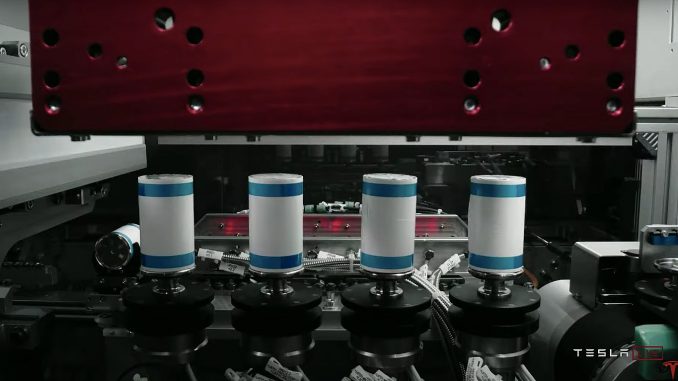 Tesla appears to ready to significantly ramp production of their new 4680 battery cells as the company has published a job posting for workers on the pilot line at the Kato Road facility in Fremont.
The job posting is titled "Production Associate, Pilot Line Cell Manufacturing" and is a full time position (Req. ID 98424). According to the job description successful applicants will be "trained on how to help build the most exciting, environmentally friendly vehicles on the planet."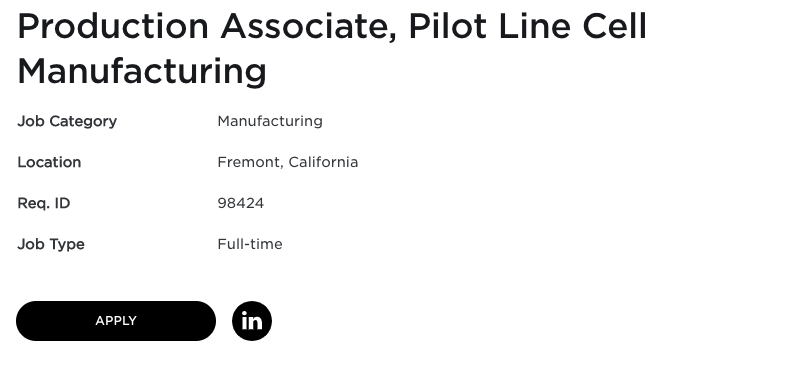 Tesla has also published a separate document to go along with the job posting where candidates can apply directly through a QR code included on the flyer, which was shared by Tesla enthusiast Sawyer Merritt.
Although the job posting does not indicate the number of positions available, Merritt indicates the company is looking to "significantly" increase the number of employees at the facility.
BREAKING — CAREER OPPORTUNITY: @Tesla is looking to significantly increase headcount at Kato Rd. facility in Fremont to support 4680 production.

Apply using QR code below or https://t.co/KPfB8DXIyt pic.twitter.com/vBWgO2Ayki

— Sawyer Merritt (@SawyerMerritt) September 24, 2021
Tesla has been working to perfect the production process for the new 4680 battery cell. According to insider information from Merritt and Canadian Alex Tourville the company has been able to increase the production yield (number of good battery cells) coming off the Kato Rd pilot line.
The last remaining hurdles appear to be production and engineering issues that require adjustments and fixes as they appear on the line. This includes things like the foil tearing and issues with bending as the pace of production increases.
These issues are a minor stumbling block on the road to mass production. The automaker has already stockpiled a significant number of the 4680 cells, but likely not enough to have Giga Texas begin production of the Model Y with them.
This isn't the first time Tesla has launched recruiting efforts related to the 4680 battery cell. In November last year a new "Tera is the New Giga" page on their website aimed at attracting for positions in engineering, materials, equipment, or operations.