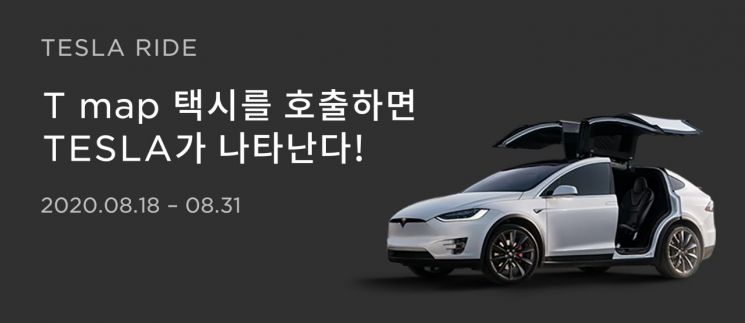 With the huge popularity of the Model 3 in South Korea, Tesla is hoping to keep the momentum going by announcing a new "Tesla Ride" campaign in Seoul.
The two week event will run from August 18 to August 31, and involve users hailing a cab using the local Tmap taxi application. The fun part is random users will be chosen to be picked in a Tesla Model X or Model 3, instead of the regular taxis.
Along with the Tesla taxi's, there will also be some social media campaigns associated with the event. The first 100 users to upload the campaign image of Tesla Korea's KakaoTalk channel on their Instagram will win a 'Tesla Eco bag'.
There will also be another campaign to post a photo of any Tesla vehicle on the road. If you are one of the first 20 to do so, you will have the chance to win a Tesla umbrella through a random draw.
Check out the hashtag #TESLARIDE starting on August 18 to follow along.
h/t [MorningTick]