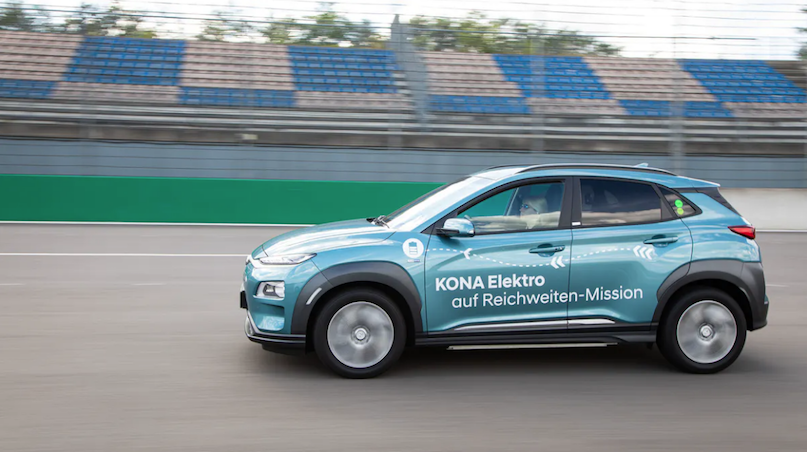 When you buy an electric vehicle (EV), one of the biggest factors in your decision is likely to be how far it can travel on a single charge.
The current EV market leader is the Tesla Model S, which has an EPA rated range of 647km (402 mi). Lucid Motors claims their Air EV will have a range of 832km (517 mi) when it is released next year, but that number has yet to be certified.
But those numbers are all about real-world driving scenarios, where you'll have a mix of highway and city driving, you might have the heat or air conditioning on, and there will likely be elevation changes.
If you want to go to the extreme and see how far your EV can go on a single charge, called hypermiling, you've got your work cut out for you as a new record has just been set by the Hyundai Kona.
During three days of testing in Lausitzring, Germany, three Kona's were driven very slowly around a track to see if they could go over 1,000km on a single charge. The EVs were completely stock featuring the 64kWh battery pack, which has an EPA range of 415km (257 mi).
After 35 hours of testing, and averaging speeds of between 29km/h and 31km/h (18-19mph) they had all broken the goal of 1,000km, achieving distances of 1,018.7km (633 mi), 1,024.1km (636 mi), and 1,026km (637 mi). During testing, they averaged as low as 6.24kWh per 100km, another record for lowest power consumption.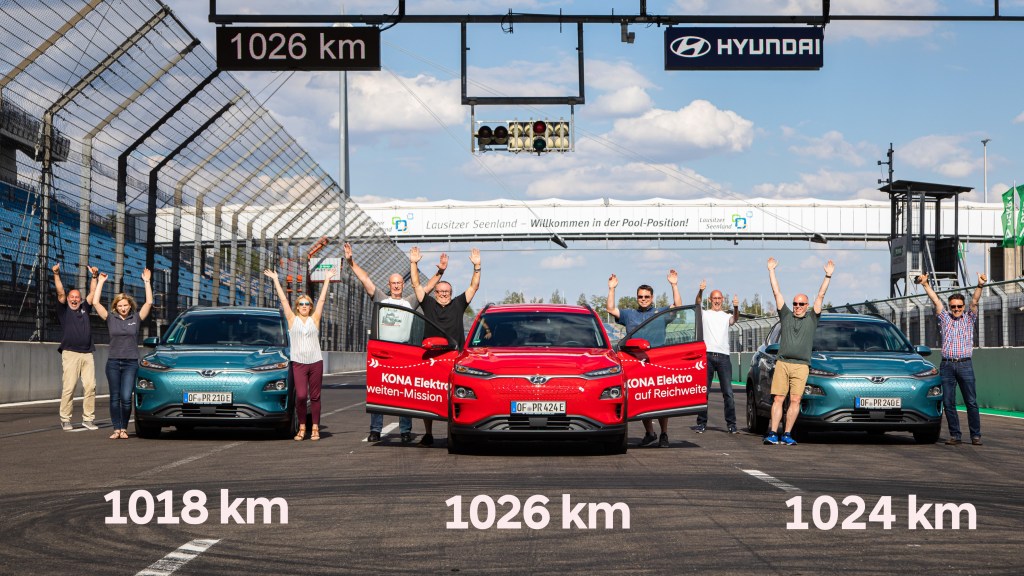 In setting the record, AutoNewsAustralia reports all in-car amenities were, even including the entertainment displays. Daytime running lights however remained on to comply with European road traffic laws. The test was also closely monitored by a European vehicle inspection company.
In 2019, Erik Strait and Sean Mitchel set a record in a Long Range Model 3, hypermiling it for 606.2 miles (975km) on a single charge. You can watch the livestream of their hypermiling adventure below. That is, if you have over 8 hours to spare.