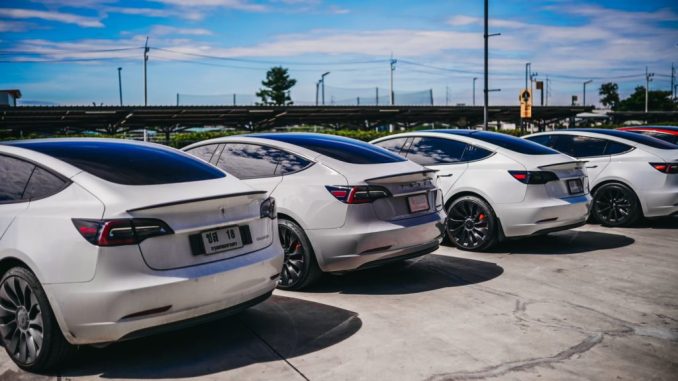 All the signs are pointing to Tesla officially launching in Thailand soon. The latest indication is a series of job postings for multiple positions based in country's capital city of Bangkok.
According to Tesla's Careers page, there are currently 16 job postings based in Bangkok. Tesla is seeking candidates for positions in a more corporate setting like a Consumer Engagement Manager and Senior Recruiter, indicating plans for Tesla to set up more than just retail locations in Thailand.
On the retail side, Tesla also appears to be readying to launch sales and service in the county with open positions for Store Managers, Sales, Service and Delivery Operations Advisors, and more.
Tesla is also looking to add charging infrastructure to help future owners travel the country. Tesla has a job posting for a Charging Lead in Charging Infrastructure, while will help add both home and public charging infrastructure. (h/t: @Zentanakorn)
"The primary function of this role is responsible for strategic planning, execution and management of Tesla charging networks across Thailand. Leading a team to provide customers with comprehensive charging solutions including but not limited to home charging, public charging, third-party charging and Supercharging," the job posting reads.
Back in May the company officially registered in Thailand, setting itself to launch sales of vehicles and solar and energy storage systems across the country.
Then in August in another sign of an imminent launch, the official Tesla mobile app was added to Thailand's iOS App Store. Previously owners who imported a Tesla into the country had to set up an Apple account from a supported country.