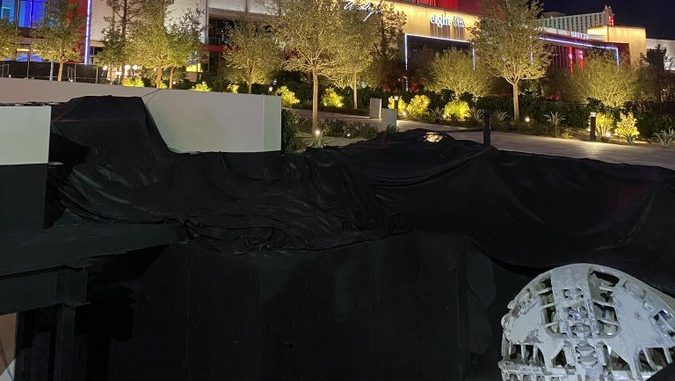 On February 5, The Boring Company's tunneling vehicle, the Prufrock-1 TBM, broke through and surfaced at Resorts World in Las Vegas.
The tunneling machine is laying the groundwork for the Vegas Loop's first station.
The Boring Company published a video detailing the event on its Twitter. With the Prufrock-1 finally emerging, the Las Vegas Convention Centre is officially connected to Resorts World.
Prufrock-1 has arrived at Resorts World on the Vegas Strip! Thanks to @ResortsWorldLV @LVCVA @ClarkCountyNV for their amazing support. pic.twitter.com/dr7VJLv3Lt

— The Boring Company (@boringcompany) February 4, 2022
Las Vegas County unanimously approved the Vegas Loop back in December 2020. The Boring Company is fronting all the costs, meaning the loop requires zero tax dollars or public funds.
The Boring Company's Vegas Loop will feature 51 stations that will connect some of the city's major attractions. The new loop will connect The Strip and Allegiant Stadium with the current Las Vegas Convention Center Loop.
Once completed, the Vegas Loop will accommodate up to 57,000 passengers per hour. For reference, the current Las Vegas Convention Center Loop transported between 15,000 and 17,000 passengers daily during CES 2022.
The Boring Company did not provide any timeline on when the Resorts World station would open, nor did they give any details on when the loop will open.