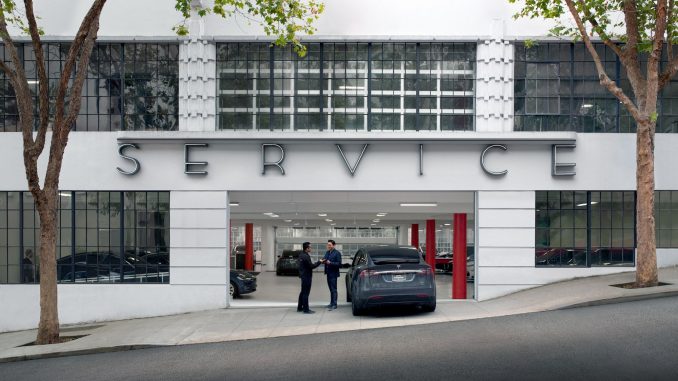 The Tesla mobile app adds a lot of conveniences to the everyday lives of owners, giving us the ability to control our vehicle from anywhere in the world. Now another convenience has finally been added several months after it first appeared in the US.
Spotted by Drive Tesla reader @kkvr2823, owners in Canada can now message directly with the service team. The feature is available as soon as put in a service request, and continues until the service ticket is closed.
Oh this is cool! In app messaging now in Canada too. @DriveTeslaca pic.twitter.com/NP34HgXezt

— KK Tesla Model Y 🇨🇦 #FSDBetaCanada, 2020.48.30 (@kkvr2823) December 31, 2020
According to screenshots of the interface, you can also include photos in the messages.
To be notified that you have messages waiting you must allow push notifications for the Tesla app on your mobile device (not within the Tesla app itself). This doesn't appear to work all the time as @kkvr2823 tells us he has push notification turned on, but did not receive one for the message from the service team. We suggest checking the app regularly for any messages if you have created a service ticket, and especially when you car is actually at a Service Center.
The addition of in-app messaging first happened earlier this year in the US, with several owners noting the new feature on Twitter. The in-app messaging does not require an app update, as the most recent version on the App Store is still v3.10.9 which is more than 2 months old.
This is new! Texting directly in app with service team. Great job @elonmusk and @tesla! pic.twitter.com/QOMOJCD59v

— Zack (@BLKMDL3) December 17, 2020
Tesla also made another update to the mobile app earlier this year. If your need for service is the result of a notification that has appeared on your vehicle, the mobile app shows a list of recent alerts, making creating a service request that much easier.
You can now see your recent alerts when scheduling a service appointment within the mobile app 👍 https://t.co/m9v1QOCBhm

— Drive Tesla 🇨🇦 #FSDBetaCanada (@DriveTeslaca) September 5, 2020