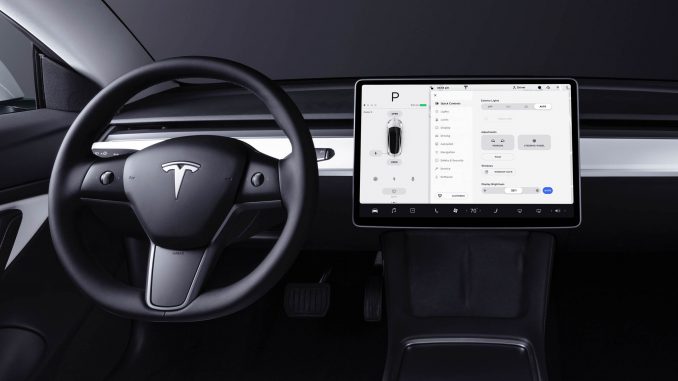 One of the big advantages of owning a Tesla is gaining new features through free over-the-air (OTA) software updates. After a slew of new features in the 2022 holiday update, Tesla is preparing to deploy their first update of 2023, and it will include a new feature for owners with heated steering wheels.
According to a report from Not A Tesla App, the first update of 2023 should include new functions for the heated steering wheel. One of those will be an auto setting, which will behave just like the auto setting for heated seats in which the temperature (high, medium, low) will be based on the temperature of the cabin. As the cabin warms up, the temperature setting of the heated seat will lower.
The other function will be new manual settings of low or high, instead of just off or on, allowing you to decide when you want to increase or lower the temperature of your heated steering wheel. A photo showing the new functions was shared, with the publication indicating it should be released soon with a version numbering of 2023.4.
Tesla first started adding heated steering wheels to their cars in early 2021, although they didn't actually activate the feature in some of them until later in the year. The automaker also added a paid 'Cold Weather' software upgrade to activate both the heated rear seats and heated steering wheels in the entry-level Model 3, which had both of the features included in the car when it was built, but not activated as they were only standard equipment on the higher trims.
The heated steering wheel is definitely a convenience feature, but it is one that is difficult to live without once you have it, especially in areas with cold climates.