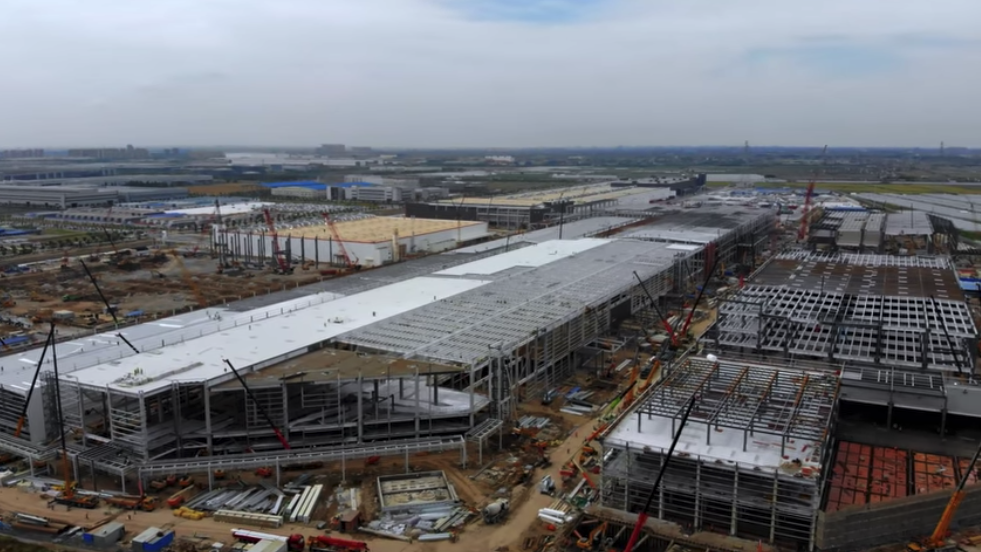 While much of the focus lately has been on the progress at Tesla's next factory, Giga Berlin, the automaker has been making quick work of the expansion of its latest factory, Giga Shanghai.
The first phase of Giga Shanghai, which was built to manufacture the Model 3, was completed in just 10 months with the first cars rolling off the production line late in 2019.
Now the second phase, which began construction about 3 months ago, is being built at the same rapid pace, if not faster.
A recent drone video from which was shot on May 22 shows the scale of the new factory, which is being built to manufacture the new Model Y SUV.
As can be seen in the video, there are several massive buildings under construction, with some already having having roofing installed. Tesla China plans to begin the first deliveries of the Model Y early next year.
For much of 2020, Giga Shanghai has been the only plant manufacturing vehicles for Tesla. Since March 23, Tesla's factories in the US were shut down, only to re-open in the last couple of weeks.
Check out the full video below.