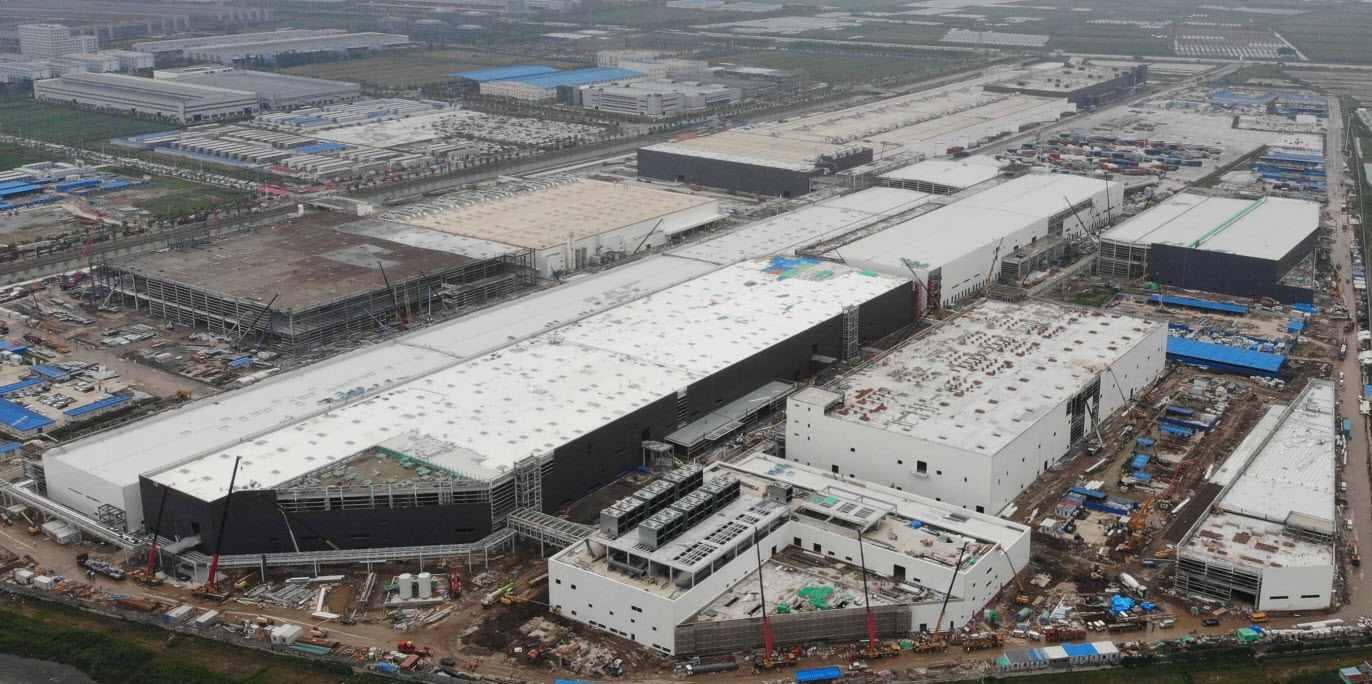 If you thought the speed of construction that brought the first phase of Tesla's Giga Shanghai from mud pit to working factory in 11 months was a fluke, Tesla has once again proven the doubters wrong.
Save with big discounts at your favourite Tesla accessories stores, like 10% off at Tesmanian, TesBros and Nikola Pro, plus many more. Coupon codes at DriveTeslaCanada.ca/deals.
Soon after the factory opened earlier this year, construction of the second phase began in February. Now just over 6 months later, the main building is complete, with the focus now shifting to the inside.
Workers will now finish up the installation and testing of the equipment that will be used to manufacture the Model Y. In preparation for the new manufacturing line, Tesla's Environmental Impact Assessment passed the review of the Shanghai Environmental Protection Bureau just last week.
As Model Y production in China nears, Tesla recently posted job postings looking to hire nearly 1,000 workers for several different parts of the manufacturing process.
The automaker opened up reservations for the made-in-China Model Y earlier this year, and lists the first deliveries as scheduled to begin in early 2021. The first pre-production Model Y's appear to have already been built, after one was spotted on a highway in China recently.
Get 10% off at Tesloid.ca or Tesloid.com with coupon code DTC10 at checkout. Quality Tesla accessories with FREE shipping across Canada and the US.
Check out the latest drone flyover of the sprawling Giga Shanghai facility, showing phase 2 of the factory complete.
Source: Tesmanian