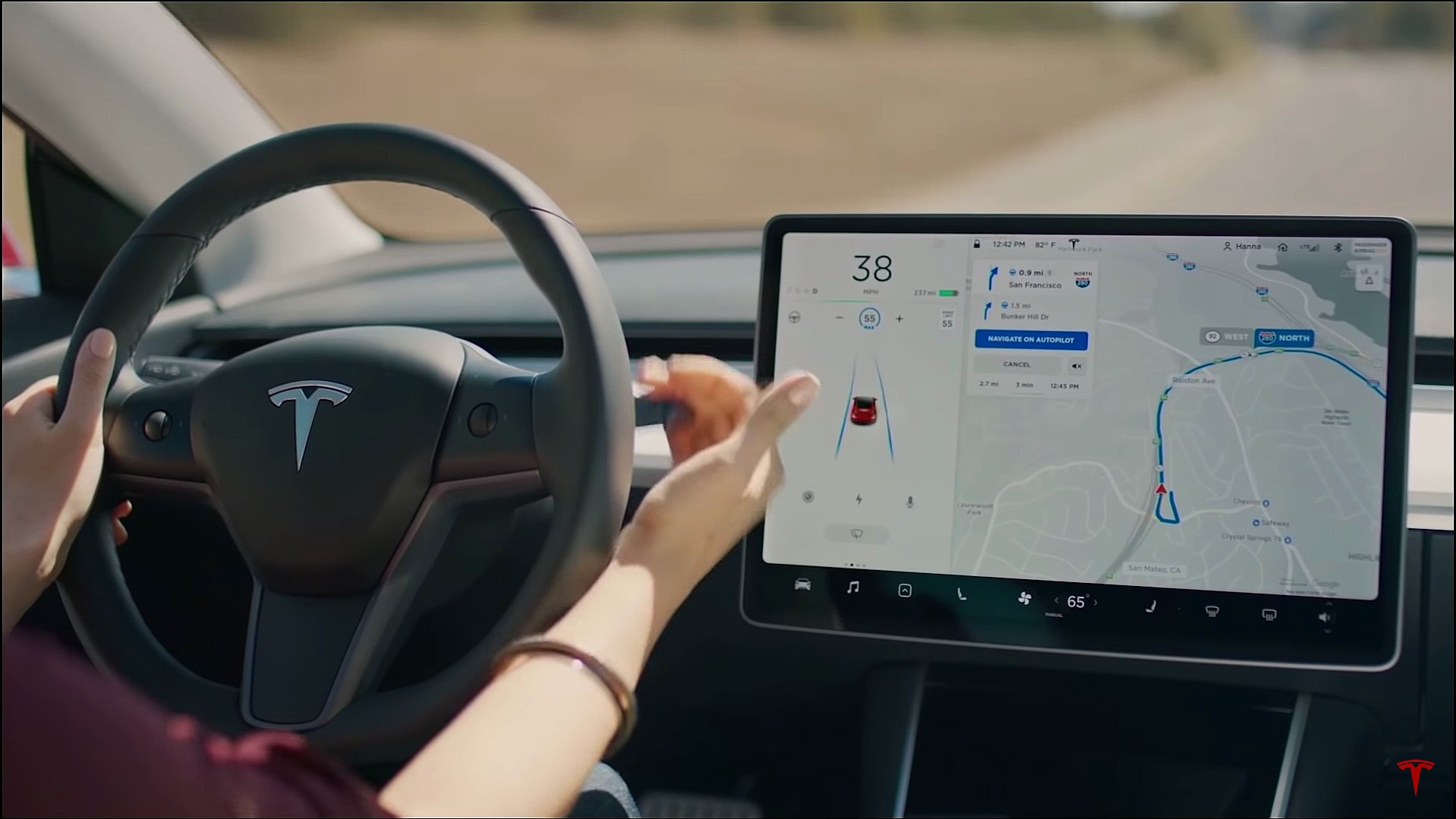 Tesla has been forced to further limit the functionality of its Autopilot system in Europe to comply with regulations from the United Nations Economic Commission for Europe (UNECE).
As Drive Tesla previously reported, customers in Europe that ordered their cars with either Enhanced Autopilot (EAP) or Full Self-Driving (FSD) Capability have seen their deliveries put on hold for the last several weeks.
According to several of our readers, Delivery Advisors were saying the delays were due to a pending software update that would deactivate one of the driver-assist functions within EAP and FSD.
That software update has now been deployed to some vehicles, and the feature that was removed is navigation of highway interchanges and taking exits. According to a copy of the release notes of 2022.11.102 shared with us by @John_SevenTwo, drivers must now use the turn signal to manually trigger these previously automatic maneuvers.
"The Navigate on Autopilot feature has been updated. A new feature is that a driver-triggered request is now required before the vehicle can select a motorway exit or junction." (translated from German)
The release notes go on further to explain the update "serves as a resolution to a recall for a non-compliance with the previous feature (which does not require a driver-initiated request) and only affects vehicles with "Navigate with Autopilot" in markets where European (ECE) regulations apply."
Previously UNECE regulations have forced Tesla to limit functions such as automatic lane changes and limiting how far the steering wheel can turn while Autopilot is engaged.
These release notes were found on a Model Y used for test drives, so it is unclear if the update has been deployed to customer vehicles. We have yet to hear of anyone taking delivery with the update, but if you have let us know in the comments below or reach out to us tips@driveteslacanada.ca.
UPDATE June 2 11:15am PST: One of our readers Paul was able to take delivery of their car today with the new update. On customer cars the software version is 2022.16.1. Here are the release notes.