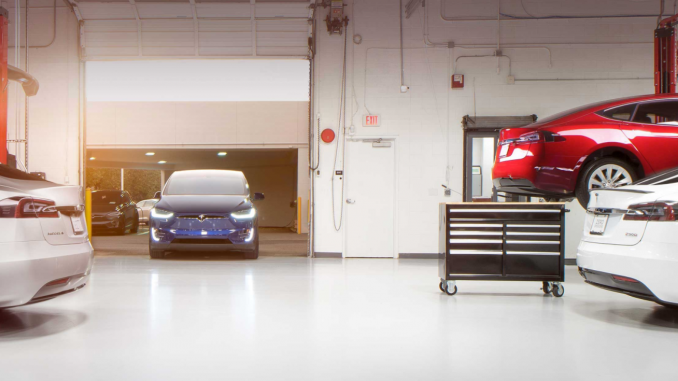 A new antitrust class action has been filed against Tesla for allegedly monopolizing replacement parts and maintenance and repair services, which the lawsuit claims has resulted in exorbitant prices and long wait times for repairs.
The lawsuit was filed on Tuesday in a federal court in San Francisco on behalf of Virginia M. Lambrix, a Tesla Model S owner living in Sonoma County who claims that owners of traditional combustion engine cars have multiple options for maintenance and repairs.
That compares to Tesla owners who only have one option of getting their cars serviced by the automaker, or a network of Tesla-approved service centers using only Tesla parts, Lambrix claims in her suit.
According to Lambrix this limitation is a result of Tesla leveraging its market power to restrain services for repair and maintenance, which violates federal antitrust laws. The complaint alleges that these practices have caused Tesla owners "to suffer lengthy delays in repairing or maintaining their electric vehicles, only to pay supracompetitive prices for those parts and repairs once they are finally provided," according to the complaint, which was first reported by Bloomberg.
Tesla has not responded to the lawsuit as of yet. The case is Lambrix v. Tesla, 23-cv-01145, US District Court, Northern District of California (San Francisco).