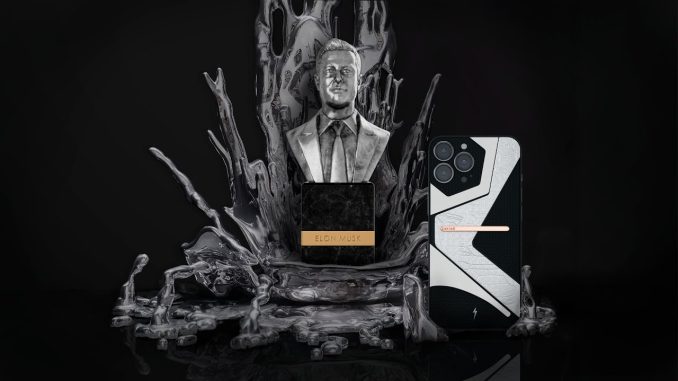 If you are looking for the perfect Christmas gift for the Tesla fan in your life, and have a spare $6,760 (or more) on hand, look no further than the Caviar iPhone 'Tesla Electro'.
The company known for making outlandish iPhones, and this one is no exception.
The back of the phone features a large piece of melted aluminum from a Model 3. It features "an artistic collage with a portrait of Elon Musk, the Tesla Motors logo and the outlines of an electric car."
It also features a copper insert, which the company says they decided to use because of its importance in electric vehicles.
"The accent copper insert with Caviar engraving not only creates an expressive contrast of materials, but also embodies the deep symbolism of the innovative approach of Elon Musk in the automotive industry: copper is the most important element of any electric car, one might call it the main heart muscle."
The Caviar Tesla Electro is available in the iPhone 13 Pro or Pro Max in all available storage options (128GB to 1TB).
It will be limited to just 99 pieces, so if you're interested in buying one, you better head over to their site and snag one soon.
This isn't the first Tesla related iPhone design from Caviar. Soon after the unveiling of the Cybertruck, the company released an iPhone 11 based on the Cybertruck.