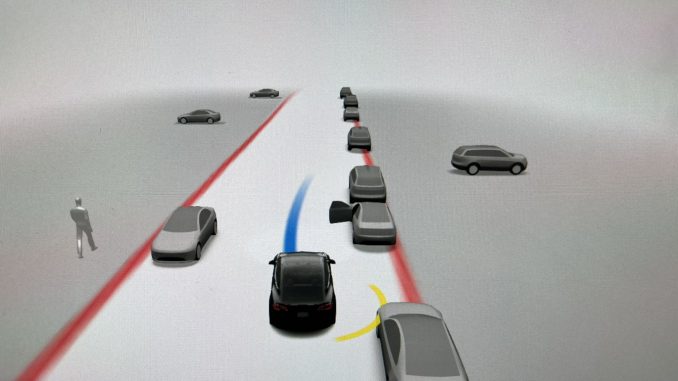 Tesla has decided that their Full Self-Driving (FSD) Beta software is good enough to expand the testing program to more owners. On Monday CEO Elon Musk announced the company was adding another 60,000 beta testers in Canada and the United States.
This brings the total number of beta testers to 160,000 across both countries.
*10.69.2.2

— Elon Musk (@elonmusk) September 19, 2022
According to Musk the new testers will be added with software update 2022.20.17 which contains FSD Beta 10.69.2.2. This version started rolling out to employees last night and began expanding further to external testers this morning, including to some owners in Canada.
10.69.2.2 rolling out to more vehicles, including in Canada 🇨🇦 https://t.co/N2zCiVpa2H

— Drive Tesla 🇨🇦 (@DriveTeslaca) September 19, 2022
In his tweet today Musk didn't confirm what Safety Score would be required for someone to added to the testing program. He did however say last week that if all went well with the 10.69 branch he would be expanding the program to anyone with a Safety Score above 80.
Until now only those with a score above about 90 could participate in the testing program.
We have yet to hear of any new testers being added since Musk's tweet, in fact we're still waiting for 10.69.2.2 to appear on our FSD Beta enabled Model 3. However his announcements usually come before a rollout happens, not immediately as it happens, so don't worry if you haven't seen the download appear in your vehicle yet.
UPDATE 10:15pm PDT: Musk has confirmed on Twitter that new testers should receive FSD Beta "by tomorrow." Due to the tweet being sent late at night it is unclear if that means Tuesday or Wednesday. We are presuming it means Tuesday.
Yes, all US & Canada cars with safety scores above 80 should receive an invitation to download FSD Beta by tomorrow

— Elon Musk (@elonmusk) September 20, 2022
If you do get it, be prepared to pay close attention and be ready to take control of the vehicle at any time.
Tesla first launched the FSD Beta program in October 2020, limiting it at the time to just a select few customers and employees. The program was later expanded to 10,000 testers before it eventually expanded to Canada earlier this year.