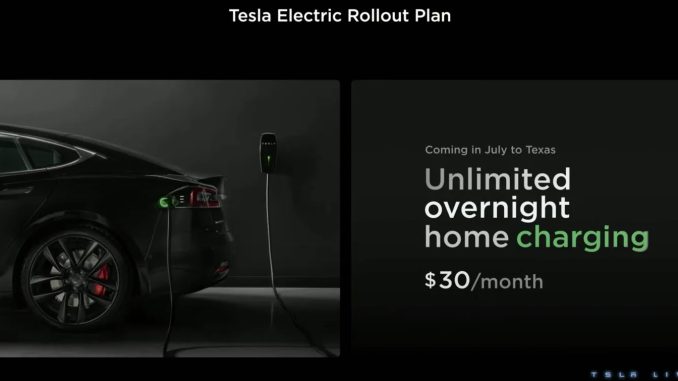 Everybody loves a good deal, and Tesla has announced a new plan that will let owners in Texas charge unlimited overnight for only $30 per month.
Tesla now has an energy retailing business known as "Tesla Electric." The company set it up after operating its virtual power plants (VPPs). However, unlike traditional electric utilities, Tesla sells the electricity it buys from Powerwall owners and provides a buffer against peak pricing. The retail energy service is available to Powerwall owners in Texas.
This new $30-per-month plan from Tesla Electric was announced at Investor Day by SVP of engineering Drew Baglino. Since Tesla Electric is only available in Texas the plan will be available to Texans, including non-Powerwall owners, from July.
Baglino said, "By this summer, we are going to offer retail electricity plans to people who have our cars where they can have unlimited overnight home charging for $30 per month. This is part of reducing the total cost of ownership of our vehicles and the reason why we can do this is because Texas as a ton of wind. And in Texas, the wind blows at night."
The SVP said the plan was possible thanks to electric utilities having a power surplus at night due to lower demand and excess wind power generation.
While the deal is a great way to save on charging costs, it also encourages people to charge at night, reducing demand from EV owners juicing up during the day.