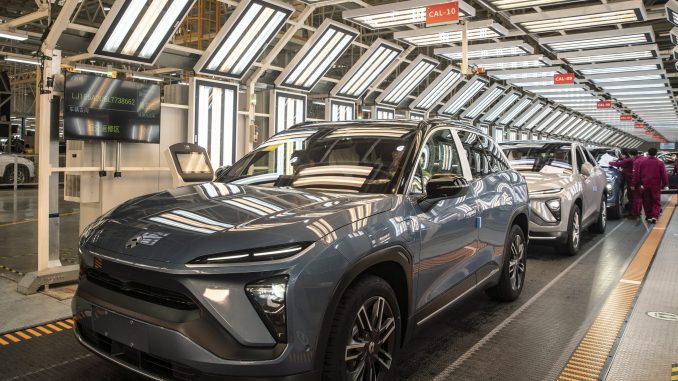 Two of Tesla's biggest competitors in China, Nio and XPeng Motors, have both posted their May delivery numbers today, and the impacts of the chip shortage continue to be felt around the world.
Nio Deliveries
Nio delivered a total of 6,711 vehicles in May, representing an impressive 95.3% gain compared to the same month last year. The figure was however down 5% compared to April, which according to the automaker was a result of the global chip shortage which forced them to shut down production earlier this year.
"In May, the Company's vehicle delivery was adversely impacted for several days due to the volatility of semiconductor supply and certain logistical adjustments," the automaker said in a statement.
The company anticipates they will be able to make up for the drop in June, and continues to stand by its delivery guidance of as many as 22,000 vehicles in the second half of the year.
"Based on the current production and delivery plan, the Company will be able to accelerate the delivery in June to make up for the delays from May," the statement added.
XPeng Deliveries
The story was a little different for XPeng Motors, which delivered 5,686 new vehicles in May. That is a 483% increase from the same period last year, and a 10% increase from April.
Of that number, 3,797 were the Xpeng P7 sedan, seen by many as a rival to the Model S.
With the strong month, Xpeng is anticipating second quarter deliveries of between 15,500 and 16,000 units.
Source: CNBC