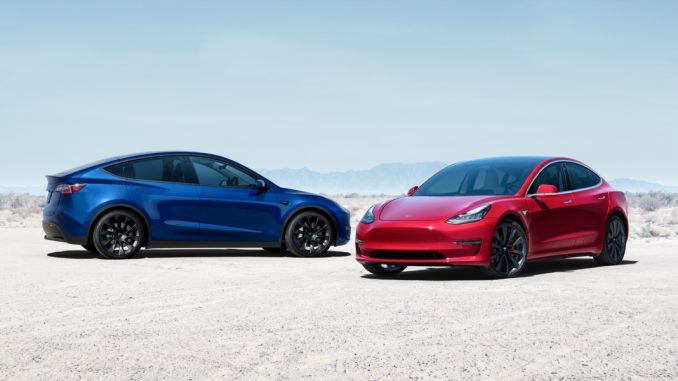 During Tesla's Q1 2021 earnings call in April, CEO Elon Musk said global demand for their vehicles has never been higher. The latest sales figures back up that comment, with Tesla topping the charts in April and continuing to build on their global EV sales lead.
According to the latest data from EV Sales Blog, the sub-$5,000 Wuling HongGuang Mini EV continues to be a hot-seller recording nearly 30,000 sales in the month of April. Tesla took the next two spots, with the Model Y leading the Model 3 in overall sales for the month.
Volkswagen's ID.4 and ID.3 ranked a respectable fourth and fifth.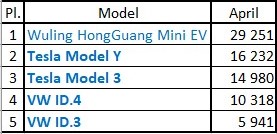 The strong April figures helped maintain Tesla's massive lead at the front of the pack for sales in 2021. There are now over 141,000 new Model 3 owners around the world, accounting for 9% of the global market share. The Model Y sits in third place with more than 72,000 sales, taking up 5% of the market share.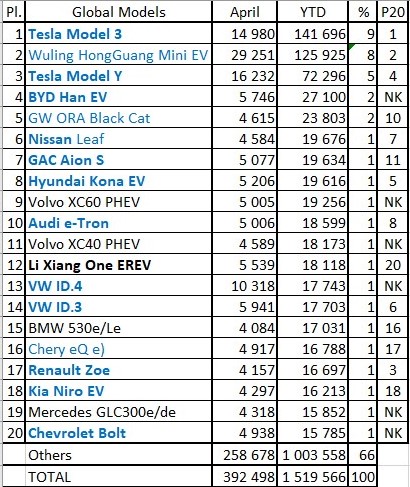 When combined, Tesla holds a commanding lead with 216,079 sales in the first four months of the year. That figure translates to 14% of all EV sales around the world.
Taking out the manufacturer of the Wuling Mini EV, Volkswagen is the next closest manufacturer with less than half the number of sales at 89,655 units.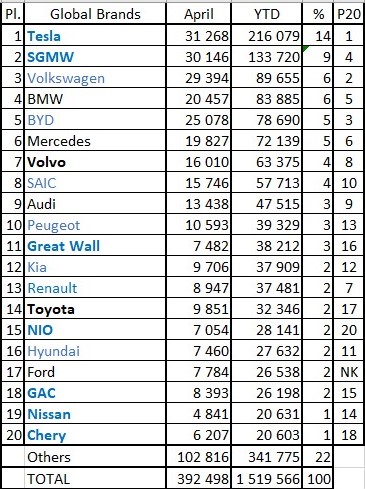 It is important to remember that Tesla is posting these kinds of results without any sales of its two flagship vehicles, the Model S and Model X. The automaker shut down the production lines in December 2020 to retool them for the refresh models, but has yet to deliver any new vehicles since then.
That should hopefully change on June 10 when Tesla is planning to hold a special Model S Plaid delivery event at Fremont.
Source: EV Sales Blog