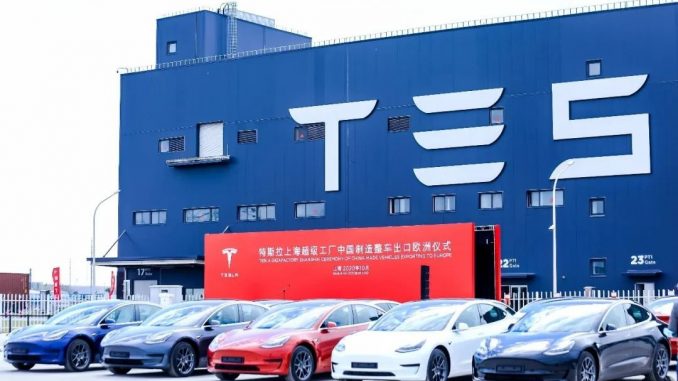 Tesla China has announced on Weibo the launch of a special handling team. This team will work with clients in China to solve problems with Tesla's around the country.
As per the Tesla Weibo account, 'we have set up a special handling team…. To meet the demands of car owners…"
Many think that a Shanghai Auto Show protest forced the automaker's hand in creating this team.
Two days ago, a woman climbed on a Tesla Model 3 at the Shanghai Auto Show with a shirt with the message of 'Tesla Brake Fail Me'. Security removed the woman after a few minutes and transferred her to Shanghai Police, where she is serving a five day sentence.
Tesla, nor Tesla China has commented on the connection. However, the company has advertised itself as a reliable and quality EV manufacture in the country. In fact, the company was recently listed as the manufacture with the least number of complaints in China.
Naturally, as Tesla China expands its product lines, issues will happen. But the creation of this special handling team could reduce, if not eliminate, some of the quality issues that could arise into the future.