Tesla China is launching a new offer for Chinese clients that will provide a 50 per cent discount on an FSD package if they update their vehicle.
This new discount comes as Tesla China is facing criticisms that you cannot transfer your FSD package to a new vehicle.
Tesla China is advertising the offer as part of Tesla's Ownership Loyalty Program.
The offer is available to owners with or without FSD on their current vehicle.
In addition to the 50 per cent discount on FSD packages, Tesla China is also offering the following with their loyalty offer:
15,000 km of free Supercharging
Free home charging service valued at $1,185 USD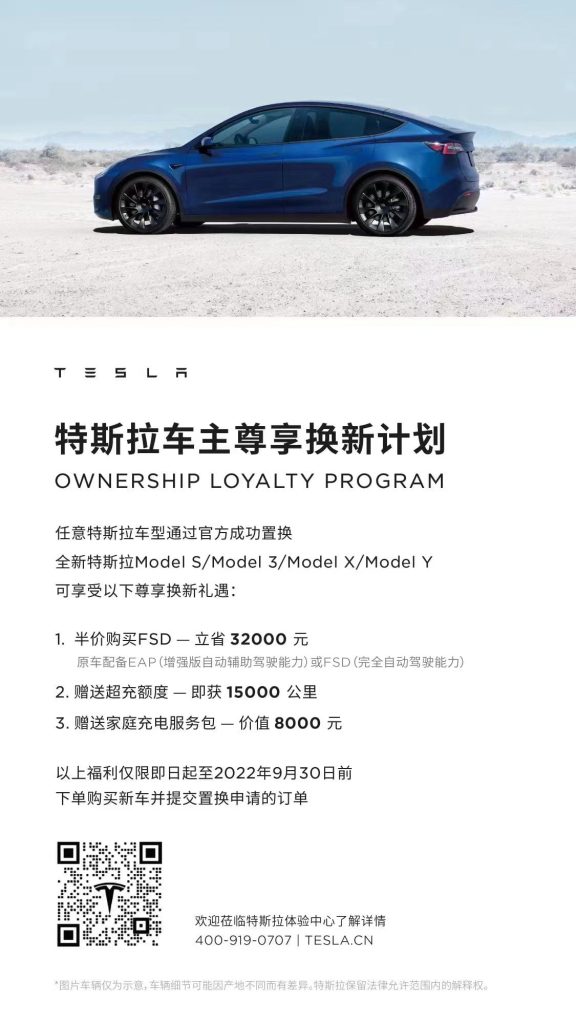 This is not the first time Tesla China has offered such a discount.
In fact, Tesla China ran a very similar FSD promotion back in 2021.
The previous offer included 10,000 miles of free charging and $1,000 toward a home charging solution.
However, there is no indication that Tesla plans to expand the offer to other jurisdictions.
Although we are not counting on the promotion coming to the west, we may see it.
Tesla is in a competitive space in China, with several Chinese automakers making capable EVs for the market.
As European and North American automakers catch up to Tesla in terms of EVs, Tesla may want to set up a similar incentive for early adopters to stay with Tesla.