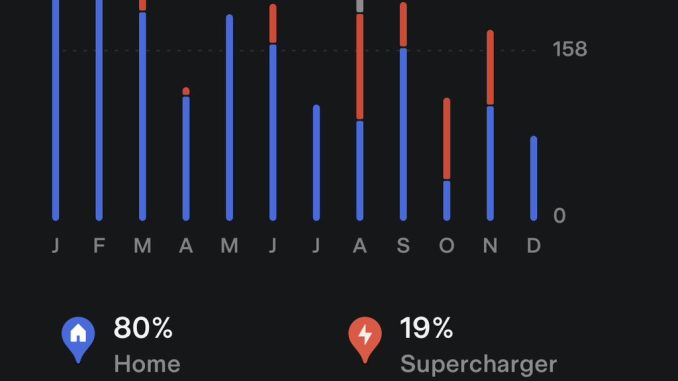 The Tesla App version 4.16 is now out, and owners can access more data, including their charging stats.
The latest update provides the owner's more in-depth information on their charging habits.
This includes how much money you are saving, the overall kWh you have used and even your charging history.
According the release notes, there are also a few new additions to the Tesla App, including:
The addition of the vehicle's name to the top right of the screen when you are on the gas savings page
The ability to switch between kWh and the amount spent in the cost section of the app
A new Charging Tips section provides information on how to maintain your Tesla's battery health and tips to limit your charging costs
A new News and Events notification setting.
https://twitter.com/DriveTeslaca/status/1603922909382455297
The question is, who has got the highest number of kWh on their Tesla?
So far, the clubhouse leader we have seen is Zack with a whopping 25,000+ kWh :
WHAT THE FUCK pic.twitter.com/T6XG8j7YGF

— Zack (@BLKMDL3) December 17, 2022