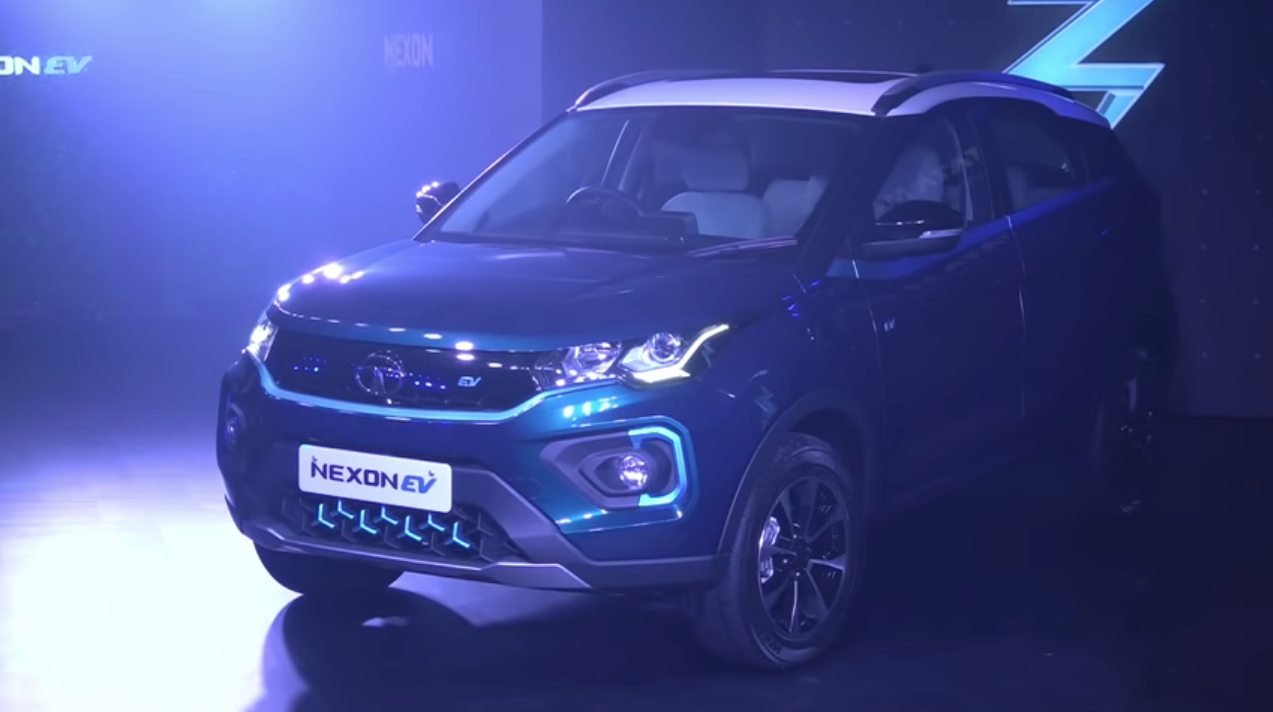 Tata Motors, the largest automobile manufacturer in India, officially unveiled yesterday their first electric SUV, the Nexon.
The Nexon will be reasonably priced and come in three trim levels in India, the XM, starting at ₹13,99,000 ($25,800CAD), XZ+ at ₹14,99,000 ($27,700CAD), and XZ+ LUX starting at ₹15,99,000 ($29,500CAD).
The electric SUV will be based on Tata's new Ziptron powertrain, a permanent magnet AC motor offering up 130hp and 180lb-ft of torque. That will give it a 0-100km/h time of 9.9 seconds.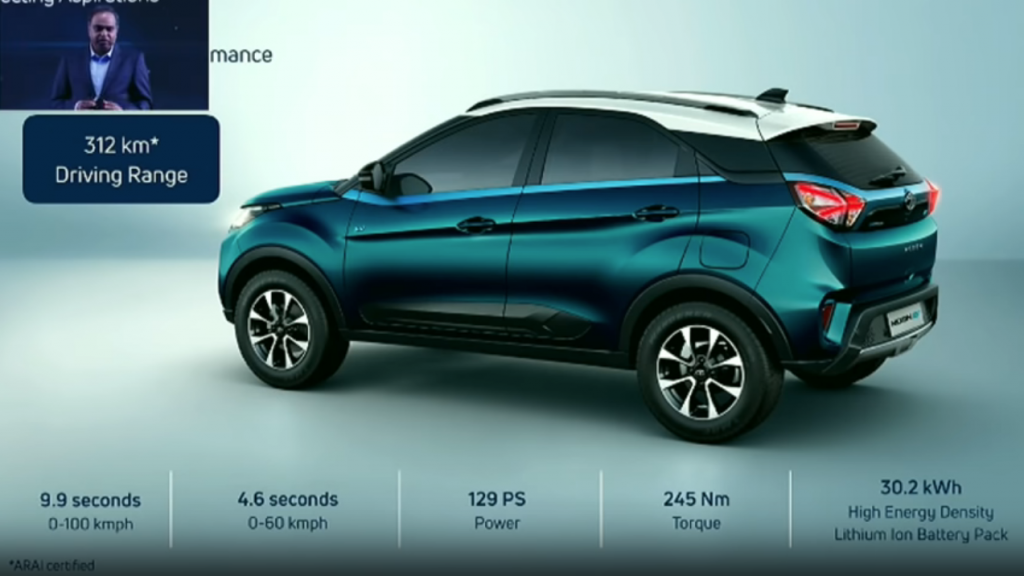 Delivering that power will have a IP67-certified 30.2 kWh lithium-ion battery, which Tata claims will be able to give the Nexon an ARAI (Automotive Research Association of India) certified range of than 312km.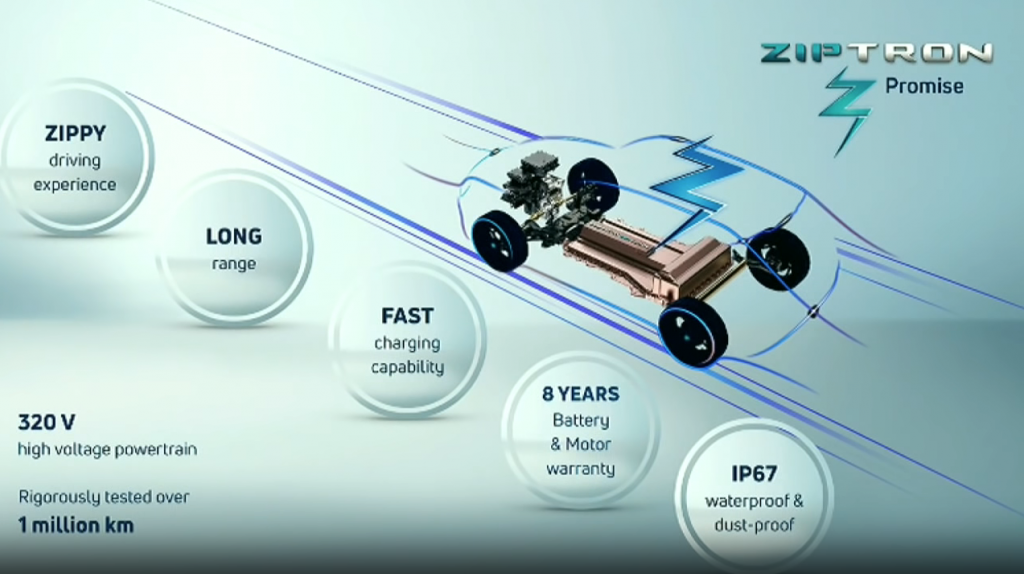 The Nexon will offer fast charging via a CCS 2 port, which will charge the EV up to 80% in a 60 minutes. It will also have a regular 15 amp plug, which will take up to 8 hours to see a full charge.
Tata plans to have 300 fast chargers installed across India by March 2020, and 650 by March 2021, with preferential charging fees for Nexon owners. They also offer on-demand mobile charging, which will initially be focused in 5 major cities.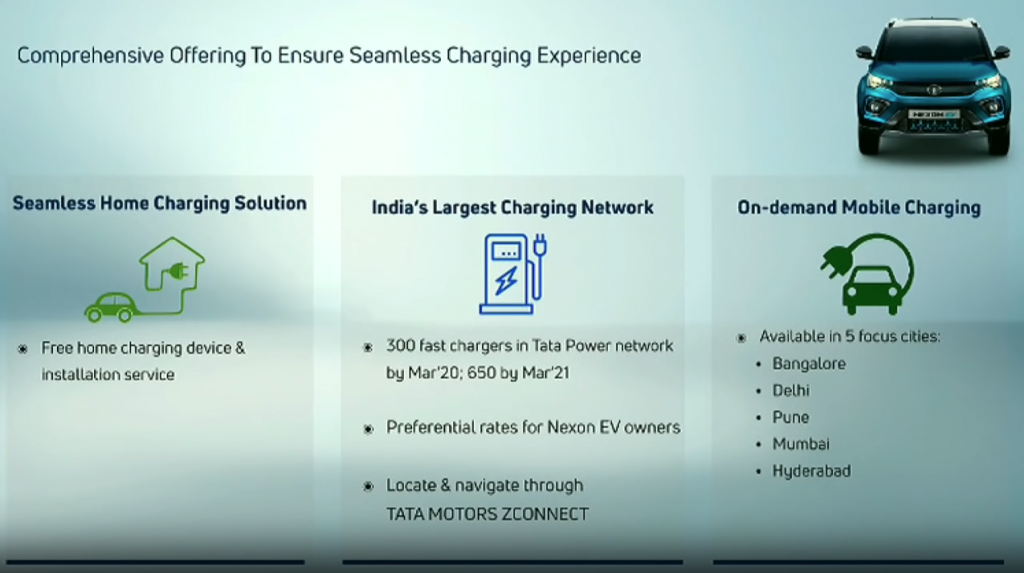 As far as features and interior options go, the Nexon comes with automatic headlamps, fog lamps with cornering ability, 16-inch alloy wheels, contrast dual-tone roof colour, automatic rain-sensing wipers, and a sunroof.
Other features that will be available include keyless entry, push-button start (for an EV?), leather-wrapped steering wheel, premium leatherette seats, electric tailgate, 7-inch touchscreen infotainment, and fully automatic climate control.
Tata will also be releasing an app with the EV, which will have over 35 features, ranging from remote commands, vehicle tracking, driving behaviour analytics, navigation and remote diagnostics. It will also allow owners to locate any nearby charging points and track the vehicle's location.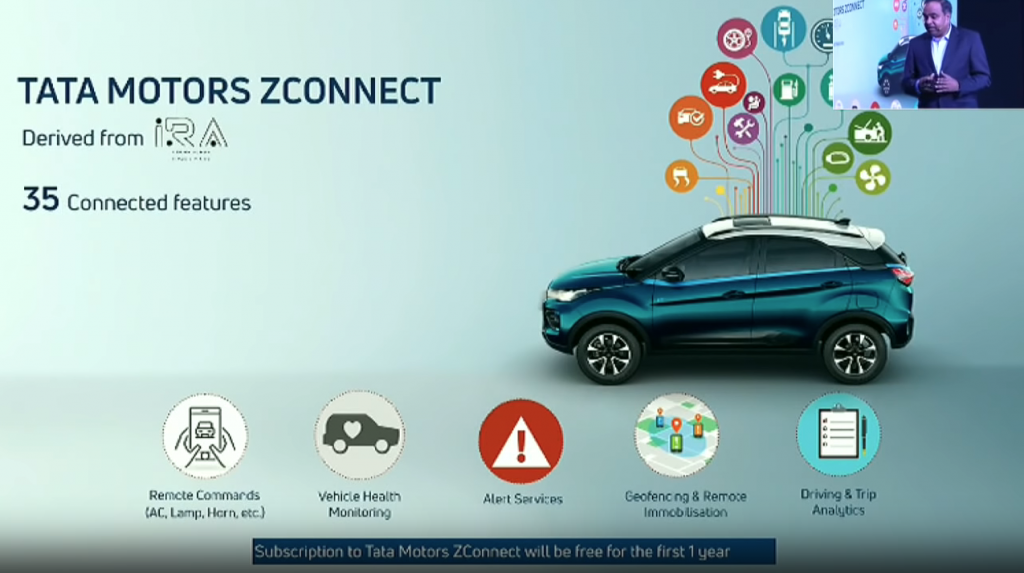 This may be Tata's first EV, but it appears they are starting off on the right foot offering a lot of features for the price point. It will be interesting to see how sales perform in India over the coming year.
You can watch the livestream of the unveiling below.