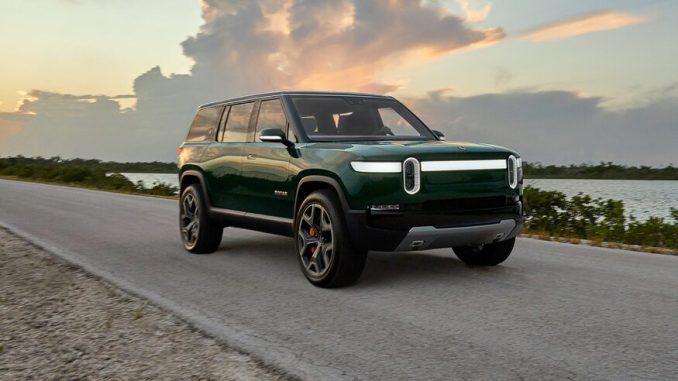 Rivian had their first quarterly earnings report as a public company yesterday, announcing a number of key milestones as they continue to ramp up production.
One of those key milestones was that the first two R1S electric SUVs had been handed over to customers.
"As of December 15, 2021, we have produced 652 R1 vehicles and delivered 386 of those, including the production and sale of our first two R1S vehicles earlier this week," the company said in their Q3 2021 Shareholder Letter.
Following the pattern of R1T deliveries that started with employees, the same thing has taken place with the R1S.
During the company's earnings call, CEO RJ Scaringe confirmed one of those deliveries was to himself, and the other went to CFO Claire McDonough.
The news was a bit surprising considering R1S reservation holders had received an email just a few weeks ago advising them that their deliveries had been pushed back, some as far as June 2022.
We have yet to see photos of these R1S deliveries, which is also surprising considering Scaringe's tendency to share big moments for his company like this on social media.
Could it be that Rivian hasn't actually delivered the first R1S units? They did use clever language in their statement above, saying the "production and sale of our first two R1S vehicles", instead of the production and delivery, like they did previously in the same sentence.
Hopefully we see some photos of the R1S being driven by Scaringe or McDonough soon.