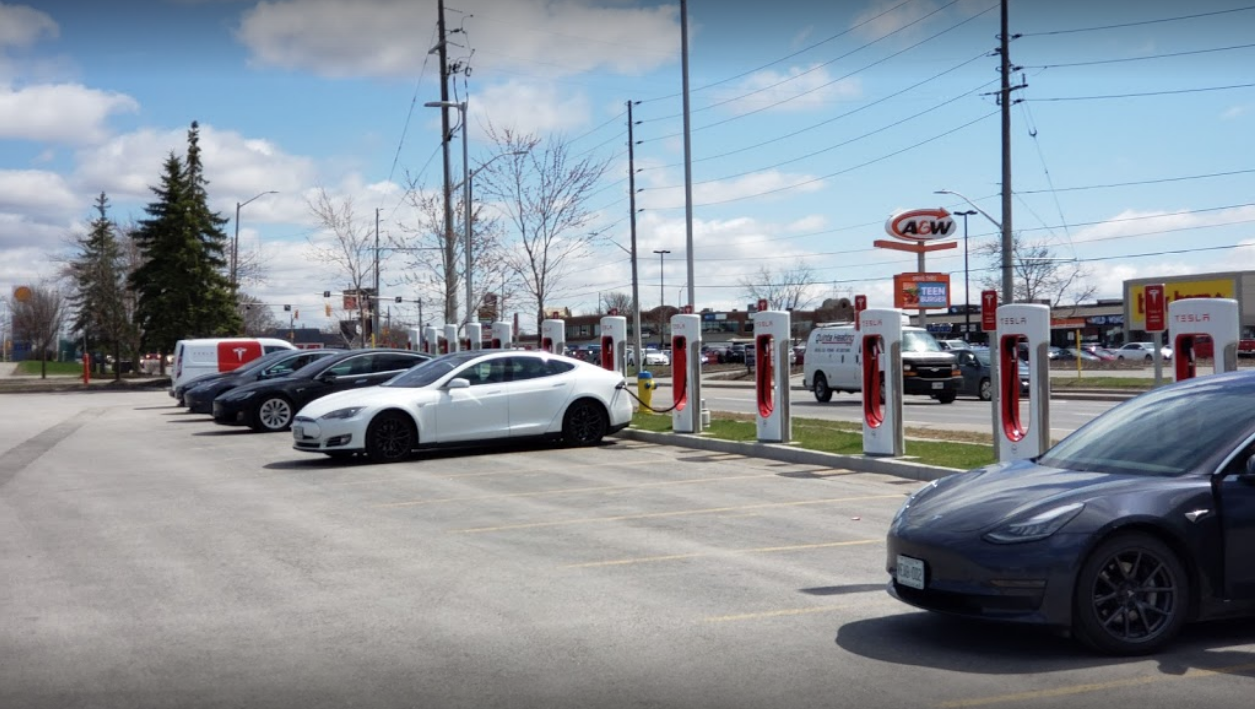 Tesla installed 20 Superchargers at the Quinte Mall in Belleville, Ontario last year. Since then, the station has become a popular stop for Tesla owners in the area, and also for those travelling along Highway 401.
Save with big discounts at your favourite Tesla accessories stores, like 10% off at Tesmanian, TesBros and Nikola Pro, plus many more. Coupon codes at DriveTeslaCanada.ca/deals.
Alex Benjafield, General Manager for Quinte Mall, says the amount of use by Tesla owners has steadily increased since last year, and in conversations with Tesla, they have been happy with the usage at the site.
With its location just off Highway 401, they are seeing a large number of travellers make a detour off the highway to charge, and spending some money in the mall while they're there. "Drivers just come off the highway, get a coffee, a meal, do some shopping and they are on their way again," Benjafield told The Intelligencer, "It's a good partnership between the mall and Tesla."
The next closest locations are the Kingston Supercharger to the east with six stalls, and the Port Hope Supercharger to the west with 8 stalls. There is also a new Supercharger being installed in nearby Peterborough.
The Belleville Supercharger features 20 stalls with V2 Superchargers that can charge at up to 150kW.
Get 10% off at Tesloid.ca or Tesloid.com with coupon code DTC10 at checkout. Quality Tesla accessories with FREE shipping across Canada and the US.
It also appears from the Intelligencer article that a future Tesla Supercharger could be built at Landsdowne Place in Peterborough, Ontario.