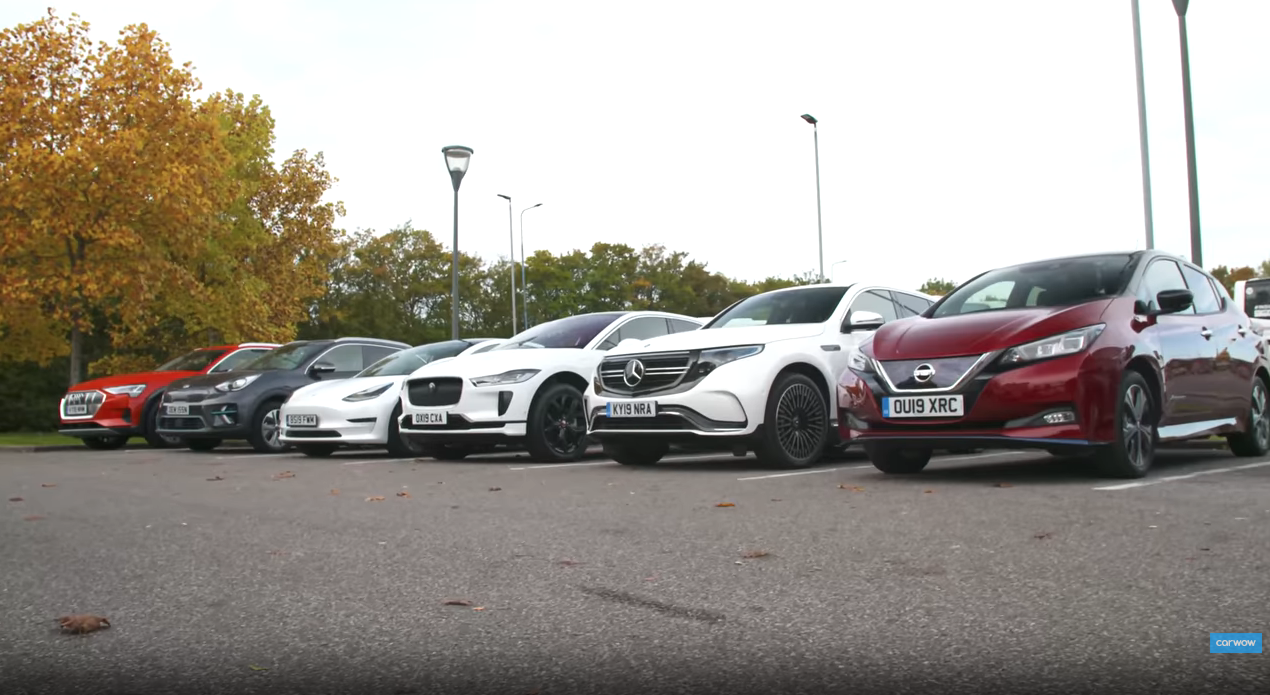 Carwow has taken the Long Range (LR) Tesla Model 3 and put it up against some of the competition in a test to see which electric vehicle (EV) could go the furthest on an almost fully charged battery.
The competition included the following EV's, along with their stated range:
Mercedes EQC – 259 miles or 416km
Audi e-Tron – 255 miles or 410km
Nissan Leaf – 240 miles or 386km
Jaguar I-Pace – 290 miles or 466km
Kia e-Niro – 282 miles or 453km
Tesla Model 3 – 348 miles or 560km
To make the playing field as fair as possible, the tests involved all vehicles having a 95% state of charge with the air conditioning set to 68°F, and all were set to their most energy efficient driving mode while driving down the same stretch of highway.
Despite several of the EV's having larger battery packs, by the end of the test the Model 3 reigned supreme. It was able to squeeze 270 miles (434km) out of its battery, while the second place Kia e-Niro lasted 255 miles. Here are the full results showing how the other vehicles in the test performed.
Mercedes EQC – 194 miles or 312km
Audi e-Tron – 206 miles or 331km
Nissan Leaf – 208 miles or 334km
Jaguar I-Pace – 223 miles or 359km
Kia e-Niro – 255 miles or 410km
Tesla Model 3 – 270 miles or 518km
It really should come as no surprise that the Tesla Model 3 beat out the competition, as it is the most energy efficient EV ever produced. Tesla has been able to squeeze the most out of its batteries when compared to batteries of equal, or even larger size from the competition.
Check out the full test from Carwow below.