If facing a lawsuit alleging that a former Tesla employee stole Autopilot source code before joining your company wasn't enough, why not make your case really strong by copying Tesla's website at the same time.
First discovered by Tesla FR on Twitter, Chinese electric automaker Xpeng has seemingly taken a book out of the Samsung playbook and deliberately copied Tesla's website design for their latest vehicle, the Xpeng P7 sedan. Take a look for yourself below, using the slider to slide across and compare each website.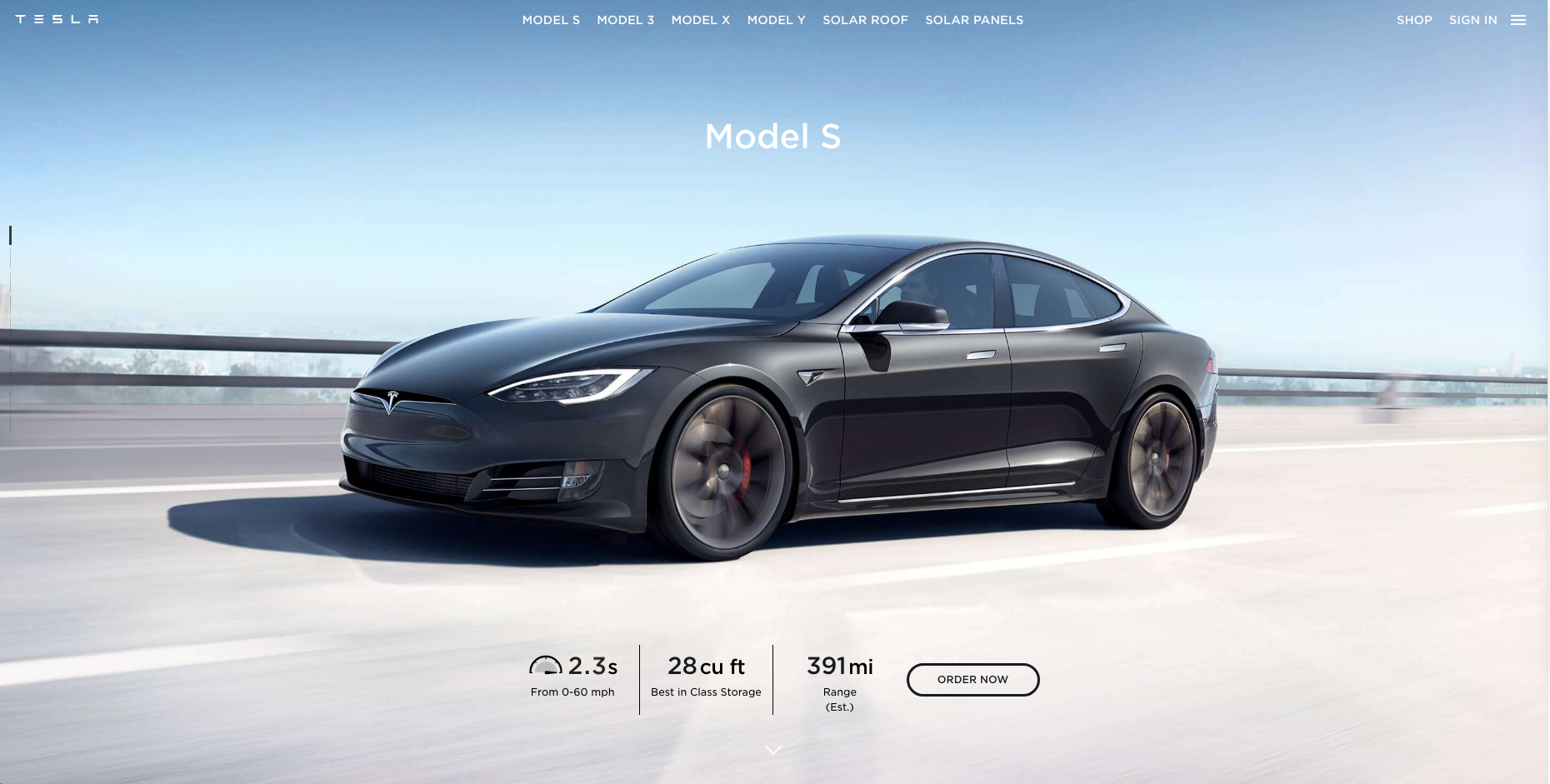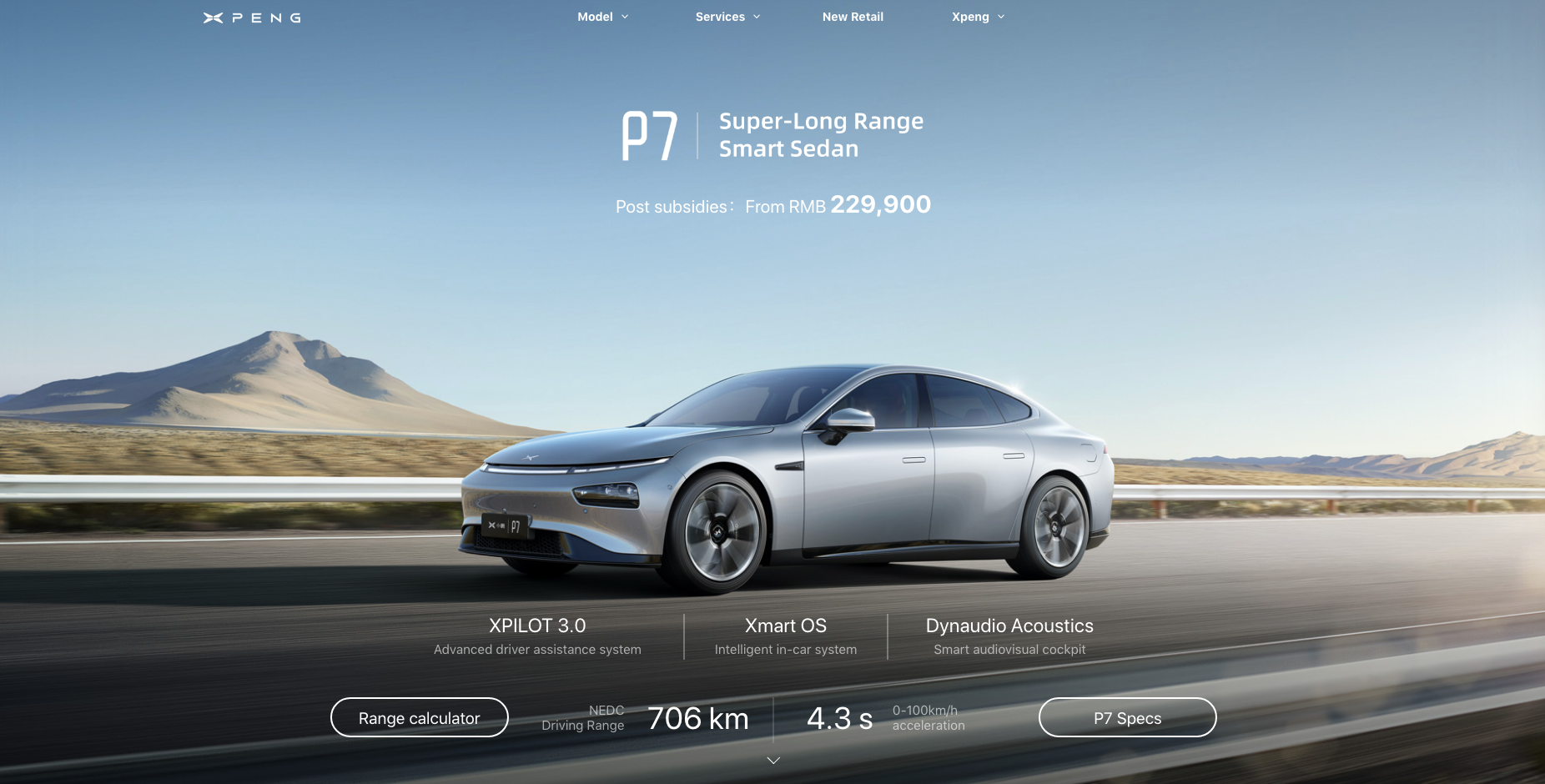 The similarities between the two websites are clear. The angle of the car, the backdrop, both roads feature a guardrail, the placement of the text, the font, even the buttons are the same shape. Even at a quick first glance it becomes pretty obvious they cloned Tesla's website.
But their website hasn't always looked exactly like Tesla's. Here's a screenshot of their website from 2019, where the design looks nothing like Tesla's at all.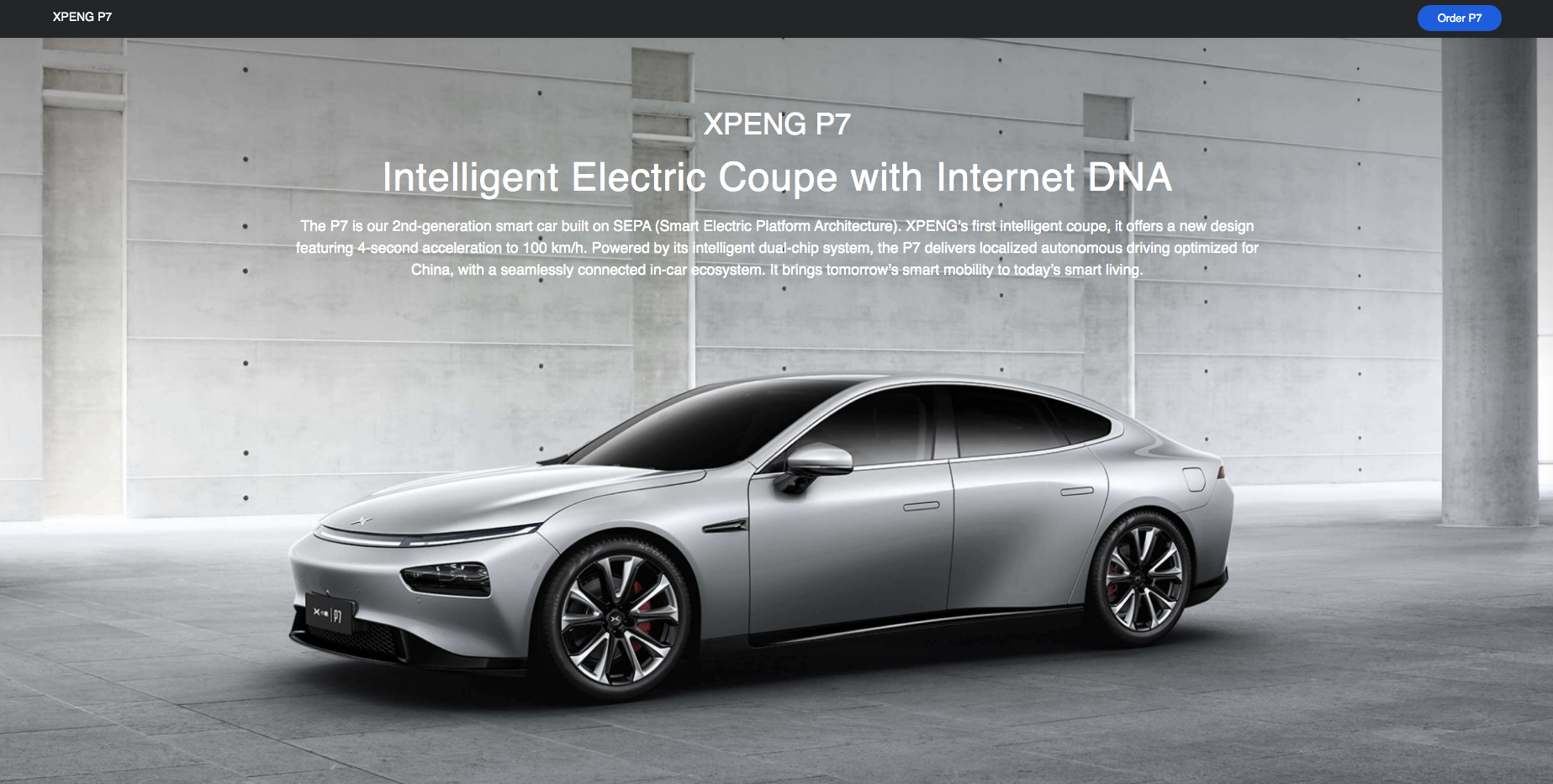 The P7 comes equipped with 12 ultrasonic sensors, five high-precision millimeter-wave radars, 13 autonomous driving cameras, plus one in-car camera with HD map and high-precision positioning that will allow it have autonomous driving functions for highways, urban roads, and valet parking. It's those autonomous driving features that are at the core of Tesla's lawsuit.
It wasn't smooth sailing for this new P7 that was taken for a spin around a track in China. I'm not so sure this was a professional driver.
Uh, that's not supposed to happen right? https://t.co/zSJtvVlppA

— Drive Tesla Canada 🇨🇦 (@DriveTeslaca) May 30, 2020