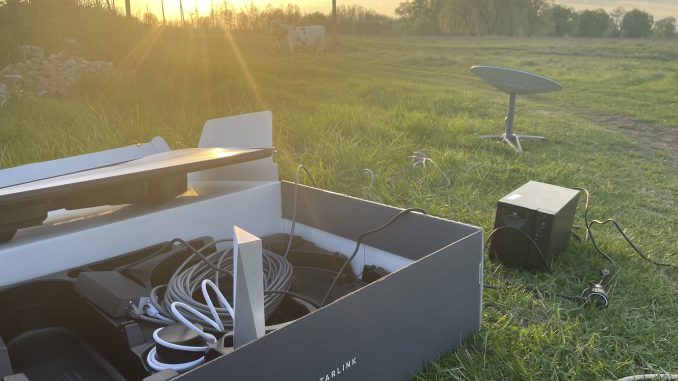 SpaceX CEO Elon Musk said this week his company would seek an exemption from international sanctions in order to hopefully provide Starlink satellite internet service in Iran.
In his tweet Musk didn't specify which country he would seek an exemption from, but if it was going to be the United States, he may not have to apply for one after all.
According to a U.S. Treasury Department's spokesperson that spoke with Reuters, the Office of Foreign Assets Control (OFAC) has a license which could allow Musk to send satellite equipment to Iran.
"[The license] authorizes certain exports to Iran of hardware, software, and services related to communications over the internet, including certain consumer-grade Internet connectivity services and residential consumer satellite terminals authorized under General License D-1," the spokesperson said.
If the Starlink equipment is not covered by the license, the OFAC "welcomes applications for specific licenses to authorize activities supporting internet freedom in Iran."
The possibility of Starlink in Iran comes at a time when the Iranian government has been shutting down internet service in the country following protests over the death of a 22-year old woman while in custody.
According to NetBlocks, a tool that tracks internet disruptions and shutdowns, there have been multi-hour internet blackouts in Tehran and other cities in the country since the protests started last week.
SpaceX currently has over 3,000 satellites in low-earth orbit, and is adding more on a weekly basis. The service is available in 40 countries and all seven continents, however it only covers about 30% of Canada right now.
That is set to change before the end of the year as the company activates laser links on its satellites in order to provide coverage to the remaining 70% of Canada.