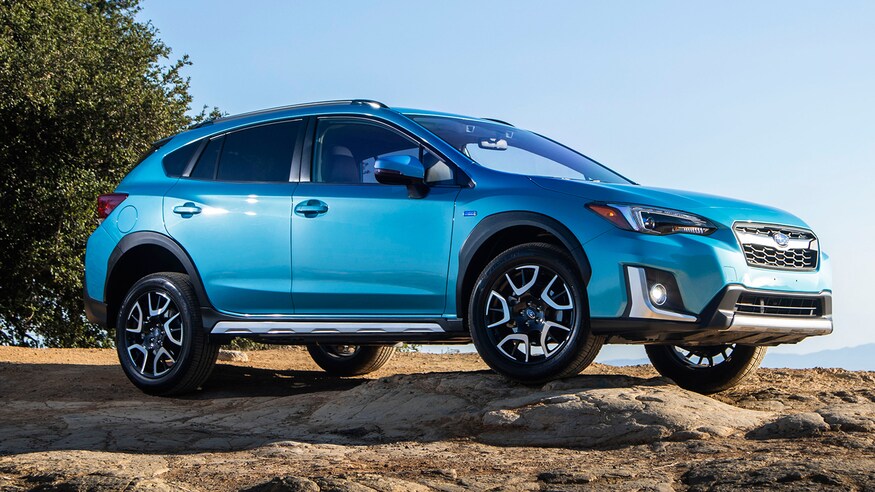 After averaging unit sales of about 300 per month for their plug-in hybrid Crosstrek SUV (27 km on the electric motor), Subaru Corp. CEO Tomomi Nakamura said he doesn't see much evidence that Americans are ready to buy electric vehicles.
Save with big discounts at your favourite Tesla accessories stores, like 10% off at Tesmanian, TesBros and Nikola Pro, plus many more. Coupon codes at DriveTeslaCanada.ca/deals.
Given the lackluster sales figures, Subaru is now projecting a much lower rate of EV market growth over the next decade. With an original goal of having at least 40% of its global sales be electric or hybrid-electric by 2030, Subaru's chief technology officer, Tetsuo Onuki, say EV's are going to be "quite expensive" into the future and doesn't believe the market is going to turn all-electric in the near future.
Nakamura did credit Tesla in his comments, saying the only EV's that are selling well are the ones made by Tesla. Perhaps that is because no other automaker has made a serious effort to try and better the vehicles coming out of Tesla's factories.
Subaru isn't giving up on electric vehicles though. Nakamura said they will continue to work with Toyota on new hybrid technology and introduce a vehicle with that technology in the next decade. Subaru and Toyota are also jointly developing an electric sport-utility vehicle with Toyota and plans to bring it to major markets including the U.S. by 2025.

h/t [WSJ]
Featured image via MotorTrend

Get 10% off at Tesloid.ca or Tesloid.com with coupon code DTC10 at checkout. Quality Tesla accessories with FREE shipping across Canada and the US.