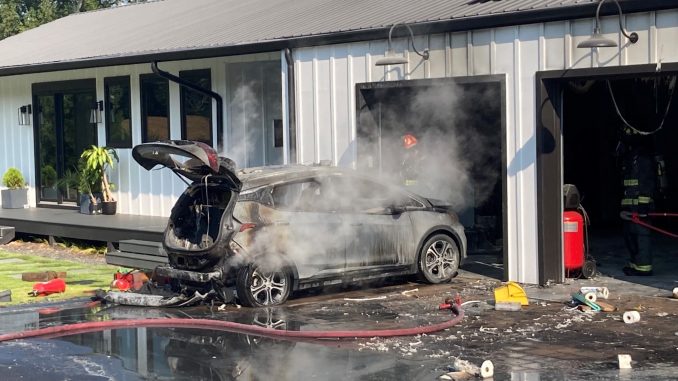 General Motors (GM) has begun notifying Chevy Bolt EV owners not to park within 50 feet of other cars. The new warning was issued over concerns a spontaneous fire could spread to nearby vehicles.
According to GM spokesperson Dan Flores, the guidance is being provided to owners that call into the company's call center about parking in parking lots of structures.
The company has recalled every single Bolt EV and Bolt EUV ever made, about 142,000, due to two defects in the lithium ion battery that can result in a fire.
Even before this latest warning, some parking lot owners had taken matters into their own hands and banned the cars from entering and parking at their locations. An outdoor parking lot in San Francisco posted a notice saying the ban was for customer safety.
Another SP+ parking lot in Seattle, Washington also banned the Bolt EV. Their notice explicitly mentions "fire-related safety concerns" as the reason for the ban.
This new warning is not the first issued by the automaker since the recall was announced. Bolt EV owners have already been asked not to charge overnight, limit charging to 90%, not deplete their batteries to under 70 miles (112km) of range, and not to park their cars inside.
Source: Automotive News & CNBC