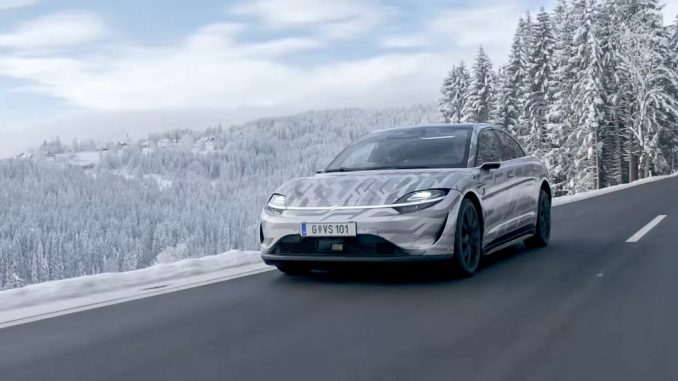 It was one year ago at the Consumer Electronic Show (CES) that Sony surprised everyone and unveiled a prototype electric vehicle (EV). Known as the Sony VISION-S, it was initially built to showcase Sony's ability to create products from across its business for tech-heavy vehicles.
A few months later the prototype EV arrived in Tokyo to test the "sensing and audio technologies". In a short video released at the time, the tech giant said it may even see public road testing "this fiscal year."
Sony has held true to their word and the VISION-S is now in Austria for road testing. If you're wondering why Austria, that's where Magna Steyr is located, one of Sony's partners in the project.
"With the goal of contributing to the evolution of mobility, VISION-S development activity has reached the next stage," said Sony. "While continuing to advance vehicle development for safety and security, entertainment and adaptability, public road testing commenced in Austria in December 2020 for technical evaluation."
The big question is will you ever be able to buy a Sony EV? Unlike the rumoured Apple car, the fully functioning prototype at CES looked strangely close to production-ready for simply being a prototype. Sony's story since the unveiling hasn't changed, with their manufacturing partners not giving any hints as to the possible plans for the prototype EV.
For something that isn't supposed to enter production, Sony has spent a heck of a lot of money on the project which is now testing on public roads.
Check out the full video and let us know in the comments below if you would buy a Sony EV.
Source: Autoweek