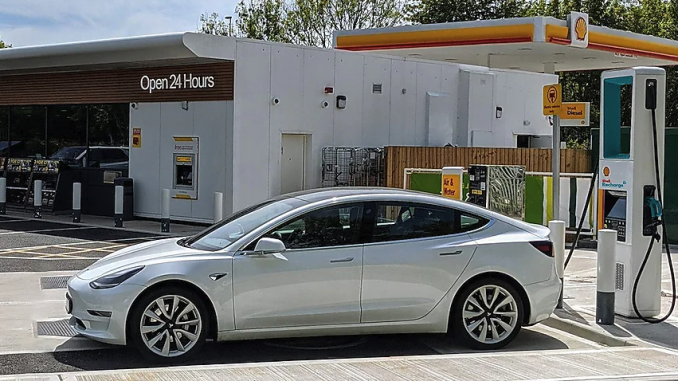 Shell Canada announced Wednesday it plans to expand its electric vehicle (EV) charging network to 37 stations with 79 charging points by the end of 2022. The company currently has 25 stations across the country.
According to Shell, the ReCharge charging stations will be located along major routes from British Columbia to Ontario. These are the same locations that were discovered through documents published by Natural Resources Canada last year, which showed the federal government provided $3,950,000 to fund the expansion.
Based on their existing infrastructure, these stations will feature both CCS and CHAdeMO connectors that max out at just 50Kw.
UPDATE 9:40pm PST: One of our readers Alix Cruikshank has sent us this photo of the new Shell ReCharge station in Brandon, Manitoba, which shows they are now installing 150kW chargers.
Here is how many stations each province will receive.
British Columbia – 12 stations (23 chargers)
Ontario- 17 stations (35 chargers)
Alberta – 4 stations (9 chargers)
Saskatchewan – 2 stations (4 chargers)
Manitoba – 2 stations (5 chargers)
This is only the beginning. Shell says they an ambitious target to have over 5,000 EV chargers in Canada by 2025, and more than 1,000,000 around the world by 2030, all as part of its goal to reach net-zero emissions by 2050.