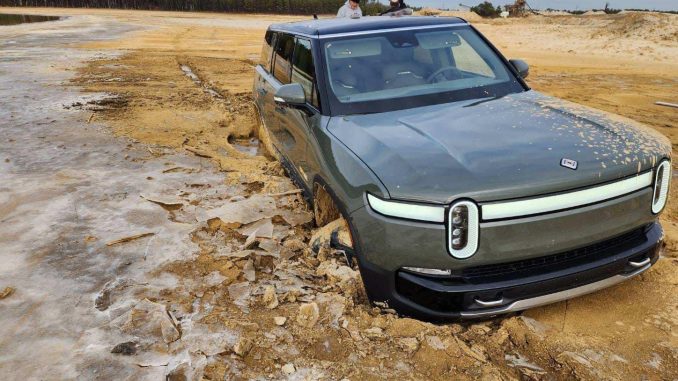 A Rivian R1S owner got into a bit of a sticky situation over the holidays.
Earlier this week we shared some photos on Twitter showing a brand new R1S stuck several feet deep in a slurry and could not get out.
This @Rivian R1S owner got himself into a bit of a sticky situation

📸: Chris B pic.twitter.com/UmxOc6x390

— Drive Tesla 🇨🇦 (@DriveTeslaca) December 27, 2022
It is tough to see why the R1S owner decided December was the time to do it… but here we are.
The wheels dug into the ooze and they spun their wheels.
Also, with the rear window smashed, they probably tried to tow it out themselves but the rope failed and snapped back to break the window.
An additional photo was later shared on Reddit from a state trooper who was called to the scene, giving a bit more background to the story.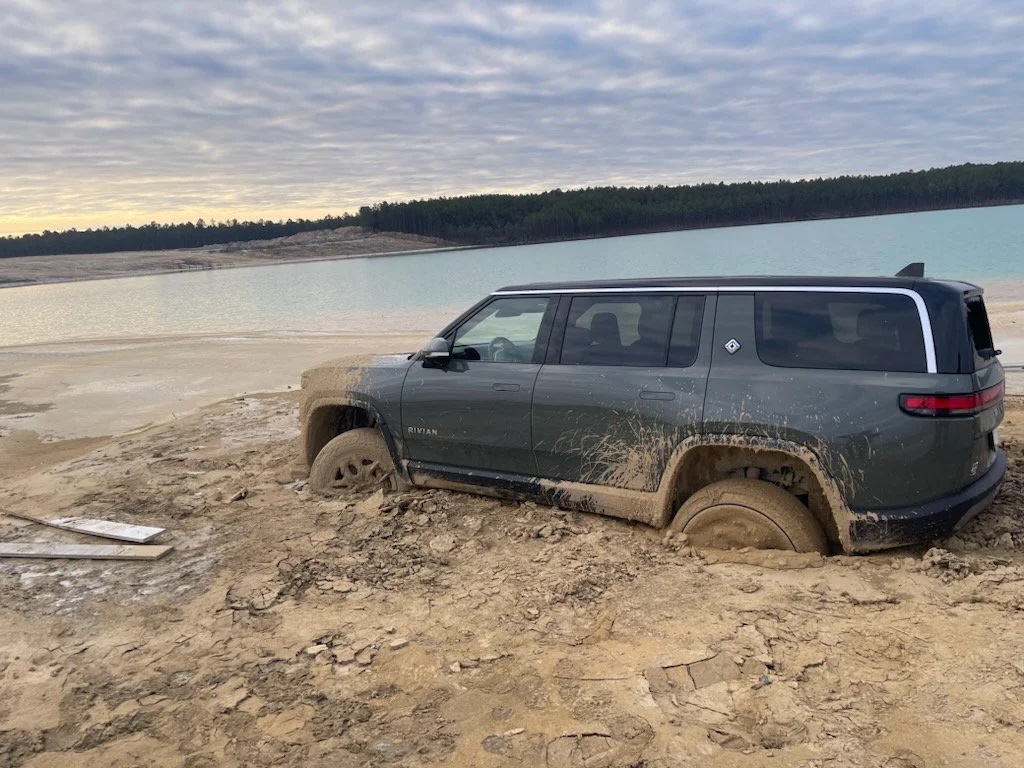 According to the trooper, the R1S was trespassing in a quarry and could not get a traditional tow to get out.
However, it does appear that there was a New Year miracle with the news that the Rivian was rescued.
We have no clue how they got it out, but we can assume it cost a pretty penny.
Long story short, if you get your Rivian R1S delivered… maybe wait until the weather is little better to test out the 4×4 capabilities, or simply avoid very muddy lakebeds.