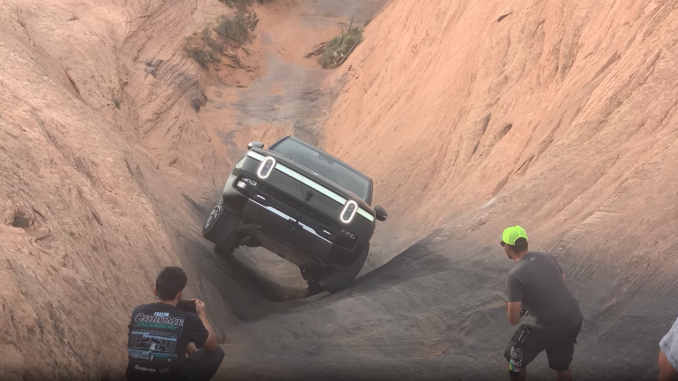 Rivian has selected a new vendor for the suspension setups on its electric R1T pickup truck and R1S SUV, opting to go with Tenneco who will supply the automaker with an intelligent suspension system.
Rivian will integrate the CVSA2/Kinetic® H2 semi-active suspension technology in its EVs skateboard chassis, a suspension system originally developed for sport and hypercar models.
The R1T used the central valve body block, which Tenneco also supplies to McLaren.
Rivian, Tenneco, and other automakers jointly developed the CVSA2/Kinetic® H2 semi-active suspension technology. The aim was to boost battery-electric and hybrid vehicles' ride performance.
"Our global engineering teams have worked closely with Rivian and other vehicle manufacturers to achieve new ride performance and NVH reduction targets for battery-electric and hybrid vehicles. We are very pleased that CVSA2/Kinetic® technology has been chosen," said Henrik Johansson, Vice President and General Manager Advanced Suspension Technologies.
The new tech controls damping and hydraulic roll in real-time. It also eliminates the need for some standard components, thereby reducing weight. It also enhances contact and traction on the road, resulting in better damping and roll control than other suspension systems.
Rivian is also touting the off-road performance gain of the new tech, a fundamental tenet of the company's marketing message.
The two Rivian models will also employ Tenneco-made front and rear suspension bushings and top mounts to ensure smoother rides.
Rivian starts international deliveries of the R1T and R1S in Canada