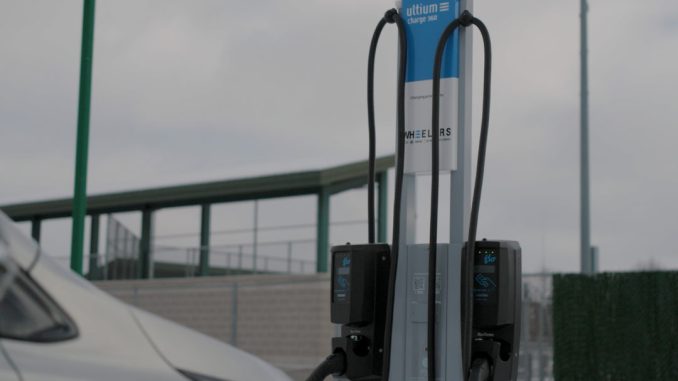 FLO has announced it has been chosen to supply up to 40,000 EV chargers as part of GM Dealer Community Charging Program, making it the largest order the Quebec-based company has seen thus far.
GM's community charging program seeks to eliminate charging deserts in rural and urban areas by using GM dealers as charging hubs.
The program is a part of a broader $750 million commitment by the automaker to expand public charging infrastructure.
FLO CEO Louis Tremblay had this to say about the announcement.
For them [GM], it's not about putting dots on the map as many have done in the last ten years, but it's about deploying a reliable network that helps their customers to charge. A charger is not only serving the current EV driver; it is making people feel that they can switch from an internal combustion engine to [an] EV.
FLO noted that the program has already started, and the company has deployed several hundred chargers in Wisconsin and Michigan.
FLO plans to start installing hundreds and then move into thousands of chargers per month as production catches up to installation speed.
The company is planning to use its Auburn Hills, Michigan factory to produce the GM chargers, with their two assembly plants in Shawinigan, Quebec, providing support.