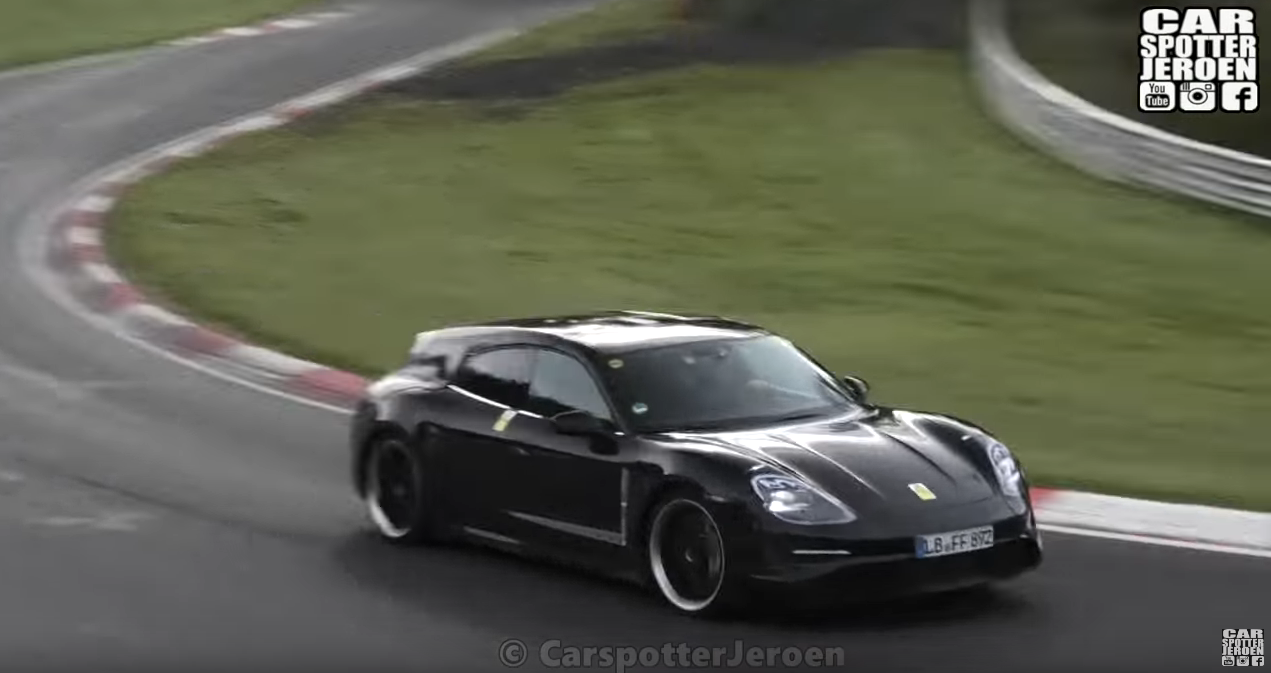 After announcing their first EV, the Porsche Taycan, a new EV from Porsche has already been spotted at Germany's famed Nürburgring racetrack.
The Porsche Taycan Cross Turismo, originally announced earlier this year in March, is slated for a late 2020 delivery. No details have been provided on what will be powering the Cross Turismo, but we expect it to be similar to the Porsche Taycan and it's 3 variants – the Taycan, Taycan Turbo, Taycan Turbo S, and Taycan 4S.
Visually the EV looks similar from the front to the Taycan. The rear has a longer roofline that makes it silhouette look more like a wagon, likely increasing the cargo space and rear passenger space. Wagons, or Estate vehicles as they're known in Europe, aren't very popular in Canada and the US, so it is unknown at this point if the Cross Turismo will make its way to Canadian shores. These early prototypes also have twin dual exhaust tips, in a likely effort to fool car spotters, that will no-doubtedly be dropped before production begins.