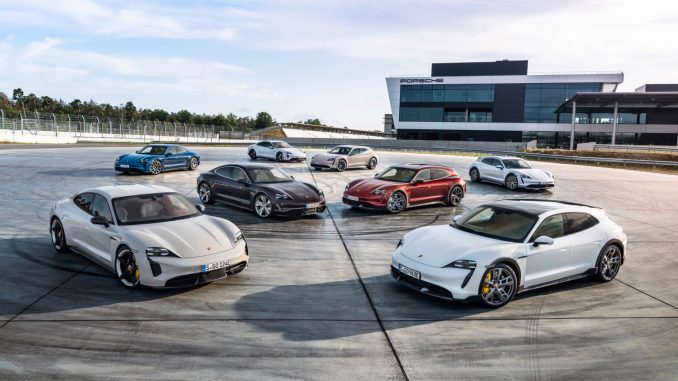 Porsche has been adamant that their iconic 911 will never go fully electric due to its rear-mounted engine setup, but according to VW Group CEO Oliver Blume, it will at least be going hybrid.
In an interview with Car, Blume outlined his vision for Porsche. Blume noted that the entire lineup would offer a combination of ICE, hybrid and electric, including the 911.
Cayenne and Panamera will have hybrid and ICE versions
Macan and Taycan will be electric
911 will have both an ICE and a hybrid version
While the 911 will come in a hybrid form, Blue reiterated that they want to keep an internal combustion engine in it for "as long as we can."
When talking about electrification, here is precisely what Blume said:
Let me start with our product strategy and philosophy. We have a very clear view on the different drivetrains and how to drive Porsche through the transformation. Our aim is to offer in each of our segments – the two-door sports cars, the four-door limousines and the SUVs – a combustion engine version, a hybrid version and a fully electric version. Coming back to the two-door sports cars, we will add a very sporty hybridisation to the 911, so then we will have the offer of combustion engines and hybrid in the 911 and we already announced we will come with a fully electric 718. In our SUVs, we will have the Cayenne with combustion engines, a plug-in hybrid with electric ranges over 80km [50 miles] and then a fully electric Macan. So, we have a clear strategy driving the ramp-up of electrification during the next few years, with the goal of delivering over 80 percent fully electric by 2030. It is a very strong ramp-up curve.
Although this is not the first time we have seen a hybrid 911 mentioned, there seems to be more of a push now with Blume behind the wheel of the company.
He also confirmed that Porsche is bringing more special editions in 2023, and that may include special off-road editions as well.