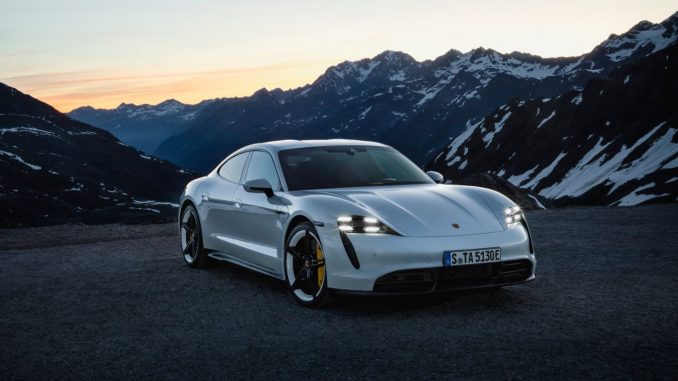 Porsche is not done improving the electric Taycan yet. The EV's charging time has been reduced by half with a new update to the onboard charger.
The Taycan has seen the 100,000th unit produced. However, it has been panned for shorter driving ranges and longer charging times compared to the competition. However, the German automaker is changing part of that with an upgrade targeting the charging time. The car will take significantly less time to charge on Level 2.
The update, however, does not affect the Taycan's Level 3 charging speeds. But it is still a welcome development as most EV owners charge at home on Level 2.
Before this update, the Taycan took about 9.5 hours to reach 100 percent battery on Level 2. This will now take only 4.8 hours. The Performance battery that required 10.5 hours will now charge fully in 5.3 hours.
The new hardware costs $1850 and requires Porsche's wall charger, costing an additional $1,500. There is no information on how much owners will be charged for the hardware swap.
Porsche is upgrading the Taycan even after reports of a higher-performance version of the Taycan. The brand has also revealed its next EV model. This should reassure Taycan owners that Porsche is not abandoning the car and will continue improving. They are already hoping Porsche will offer the track pack that helped the Taycan break the Nurburgring record.