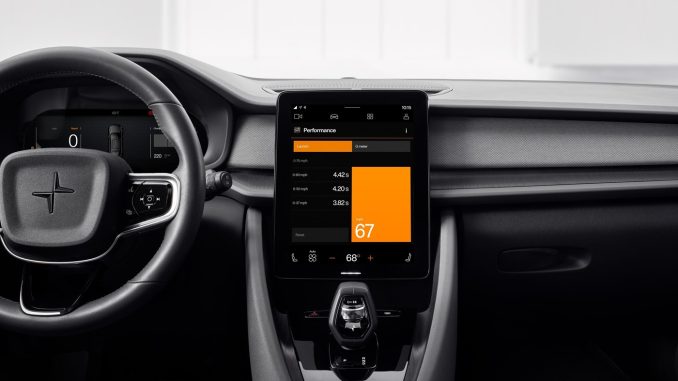 Polestar and Smart Eye announced the companies will demonstrate its Smart Eye driver monitoring system at CES 2023 in Las Vegas.
Smart Eye and @PolestarCars will demonstrate the Polestar 3 #DMS, designed to help avoid accidents and save lives, at CES 2023 in Las Vegas!

The Polestar 3 will be on display in Smart Eye's booth (#6353) in the West Hall. See you there!

Read more: https://t.co/9bNW1xJl17 pic.twitter.com/i4Hqa2fBjO

— Smart Eye (@SmartEyeAB) December 15, 2022
Smart Eye uses two closed-loop cameras that track head, eye and eyelid movements to detect distracted, tired or disconnected drivers.
The system will trigger warning sounds and messages and, if necessary, bring the vehicle to a stop.
Polestar worked with Smart Eye to seamlessly integrate it with the other driver assistance features that come standard on the vehicle.
Polestar's CEO Thomas Ingenlath said this about the technology:
This technology addresses some of the main reasons behind fatal accidents. It can help save lives by prompting the driver to refocus attention on the road – and can initiate preventive action when they don't or can't.
At the booth at CES, Smart Eye will show how the camera inside the vehicle tracks the driver's head and eye movements.
It will also show off how the AI software can detect the driver's state in real-time.
For Polestar and Smart Eye, they are not the first automaker to utilize cabin-facing cameras.
So, focusing on what technology can do for safety is essential to sell it to consumers.
If you are at CES in January, Smart Eye will be in the West Hall at the Las Vegas Convention Center.