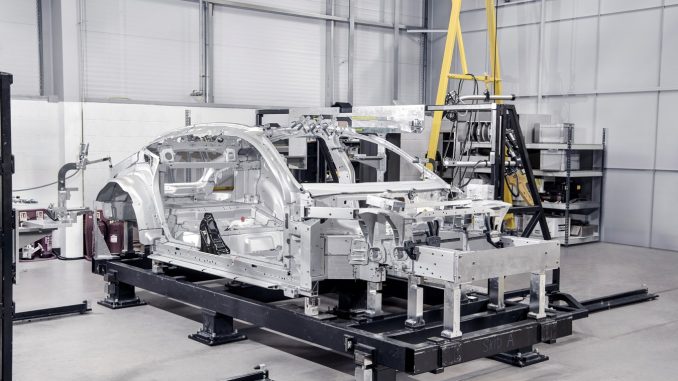 Polestar announced that the new 4-door GT Polestar 5 will have a new bonded aluminum platform that the automaker's Research and Development team developed in-house.
The new bonded aluminum platform is lightweight while still providing a rigid platform to withstand driving pressures. Polestar's team also developed a faster manufacturing process that produces the body and platform in unison.
The result of these developments is that the Polestar 5's manufacturing will accelerate the development schedule of the new vehicle.
As well, the Polestar 5 will have a torsional rigidity that is superior to those found in traditional two-seat sports cars or supercars.
The decision to develop this bespoke platform comes down to what the Polestar 5 represents. The company wanted to ensure that the Polestar 5 remains true to the Precept concept car that inspired this vehicle.
In addition to these exciting breakthroughs for the Swedish manufacturer, the company also announced an expansion. The UK-based research and development team will expand from its current 280-strong team to 500 employees in the coming months.
Polestar did not provide details on when the Polestar 5 will come into production or when deliveries will start.
In addition, Polestar is producing a new YouTube series on the development of the vehicle. "Precept: Form Concept to Car" provides viewers details on the evolution of the Precept to the Polestar 5.