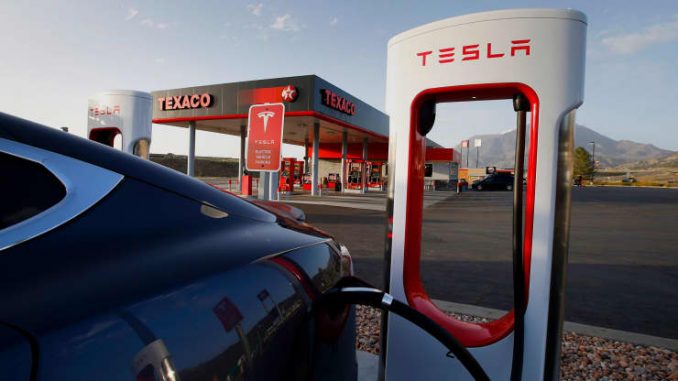 Petaluma, a city in Sonoma Country north of San Francisco, has had enough when it comes to fossil fuels. Last week city council voted unanimously to pass a bill that prohibits the construction of new gas stations.
The bill still needs a final reading later today, but once passed it will go into effect immediately.
BREAKING: Last night, Petaluma, CA (@PetalumaCityGov) became the first city in the US to *ban* new gas stations within city limits. This is a massive step forward in the fight to protect communities and the climate from fossil fuels. Well done! #SAFECities

— Stand.earth (@standearth) February 23, 2021
Existing gas stations will also be impacted by the bill. Under the new rules, they will not be allowed to expand and add new gas pumps.
Also added under the legislation are new rules will make it easier for them to add electric vehicle (EV) chargers and hydrogen refueling stations.
Prohibiting new Gas Stations serves the public interest by preventing new sources of pollution that adversely impact environmental and human health," said city staff in a report to council.
The new rules stem from a multi-year battle from locals that opposed the construction of a new Safeway gas station. Also driving the change are the city's ambitious goals to completely phase out carbon emissions by 2030.
It is hoped the legislation will inspire other jurisdictions to consider similar bans.