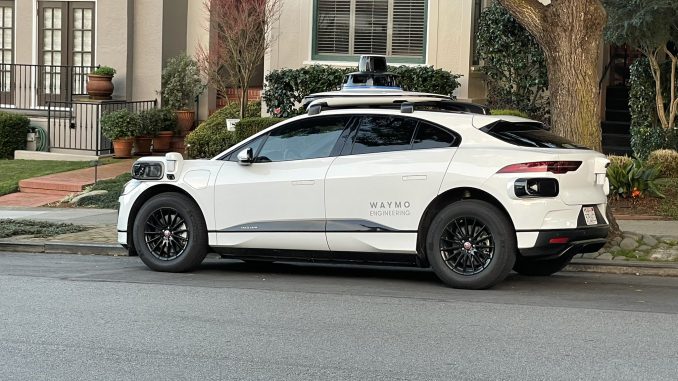 Waymo has announced it is expanding out of Arizona and has begun testing its robotaxi service in San Francisco.
Using Waymo employee volunteers, the company will use the city's infamous hills and busy roads to gather feedback and improve their self-driving technology.
"In San Francisco, that means tackling the city's iconic topographical variety – from rolling hills to sandy ocean highways, tiny side streets to huge freeways, bike lanes to tram tracks, and everything in between. It also means learning how to handle the city's other road users safely. San Francisco's streets are busy with traffic, pedestrians, cyclists, scooters, and emergency vehicles – and that's not to mention the cable cars, trolleys, streetcars and light rail vehicles that define the cityscape."
To tackle the unique challenges that San Francisco offers, Waymo has made some adjustments to their technology. These include optimizing Waymo Driver's 360-degree vision system and LiDAR and teaching it to make assumptions based on what it sees in its surrounding environment.
"If we pull up next to a bus by a crosswalk on Beach Street in Fisherman's Wharf, our Driver can reason that hidden passengers may be getting off, and that they may soon cross the street."
The Waymo taxis have already been spotted driving around the Bay Area. FSD beta tester Omar Qazi spotted a Jaguar I-Pace equipped with the huge cameras and sensors while out testing Tesla's self-driving software.
A Tesla and Mom's Self-Driving Minivan (Waymo) both stopped at a stop sign.

The Waymo starts going early and is about to crash into someone, so the driver has to disengage 😂

Tesla with FSD handles the situation with ease. 😎 @elonmusk pic.twitter.com/pjegu5iMyo

— Whole Mars Catalog (@WholeMarsBlog) February 17, 2021
Uhh, 😳 😂 https://t.co/5f5vtYRP1C

— Drive Tesla 🇨🇦 #FSDBetaCanada (@DriveTeslaca) February 11, 2021