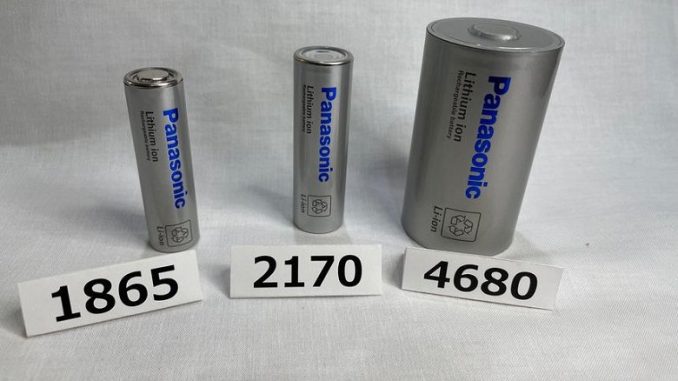 Panasonic has planned a new electric vehicle (EV) battery plant in Kansas and will break ground on the project next month.
The Japanese battery maker first announced it has selected Kansas as the site for its newest EV battery factory in the US in July. The plant will supply batteries to Tesla and create up to 4,000 jobs. The total investment could reach as much as $4 billion.
Tesla's battery supplier Panasonic hopes for 20% energy density boost in its EV batteries by 2030
Panasonic will initially produce 30 gigawatt hours (GWh) per year, boosting its annual US and Japanese production by about 60 percent. Panasonic currently manufactures batteries for Tesla vehicles and stationary storage products at Giga Nevada.
The new factory will produce Tesla's 2170 lithium-ion batteries. It may eventually manufacture the new 4680 batteries, but Panasonic started with the old battery because of the pressing need for batteries.
"We decided to start with the 2170 model, which can be launched with a sense of certainty and speed because of the need for batteries as soon as possible," Hirokazu Umeda, Panasonic Holdings Group chief financial officer said. (via Reuters)
However, the company will begin making the 4680 battery in Wakayama, Japan, expanding to the US after that. Umeda confirmed on Monday that their plans for mass production of Tesla's 4680 battery cell are on track to begin in March 2024.
Panasonic reported an 11 percent decrease for its second quarter but still beat expectations. It is already in talks for another plant in Oklahoma or Kansas.