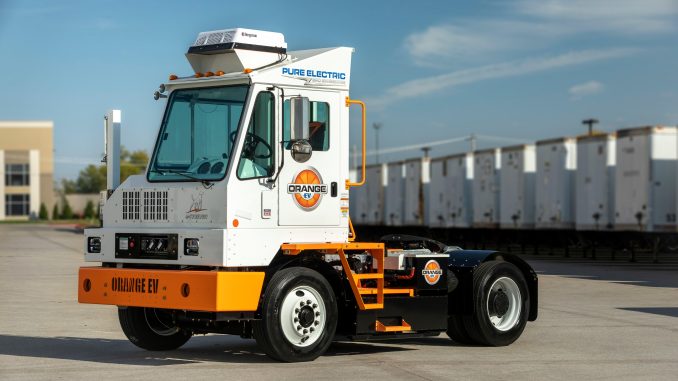 Orange EV is expanding to Canada and bringing its popular electric terminal truck north of the border.
Orange EV is a US company based out of Kansas City which makes smaller yard trucks for use in distribution centres, ports and warehouses. The smaller trucks can move containers around yards easily and lower these operations' carbon footprint. The truck has already proven its can handle harsh winter weather having been operated in places like Minnesota and western New York, and already Ontario.
With its expansion into Canada, customers can save an extra $100,000 on each electric yard truck purchased, for up to 10 trucks per calendar year, through Canada's Incentives for Medium and Heavy-Duty Zero-Emission Vehicles (iMHZEV) Program.
Orange EV is currently taking orders and has already delivered several trucks to Ontario this year.
The company is breaking into Canada at the same time as it is expanding its production capability in the United States. As of Q2 of 2023, Orange EV will produce up to 1,800 terminal trucks yearly. The company produces the trucks and the associated chargers at its US factory.
In an emailed statement to Drive Tesla, Orange EV's co-founder and CTO Kurt Neutgens had this to say on the company's Canadian expansion:
 "Canadian fleets have been telling us they want to experience the Orange EV difference, and with $100,000-per-truck discounts through Canada's incentives for Medium-and Heavy-Duty Zero Emission Vehicles (iMHZEV) program now available, demand has rapidly intensified."
The company set up its Canadian operations out of Toronto. It has also already hired a Canadian General Manager to set up the company.