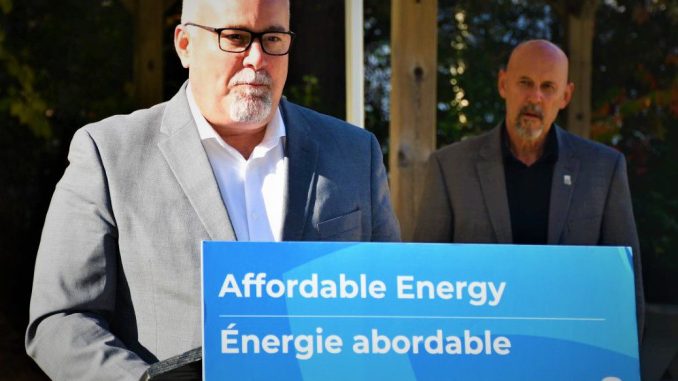 Todd Smith, the Ontario Minister of Energy, is moving forward to request the Ontario Energy Board (OEB) to review energy rates.
The Minister penned a letter to the board to start the process of examining ultra-low off-peak pricing beyond the opt-in low-overnight pricing pilot.
The Minister can request that the OEB examine, report back, and provide his office advice on any energy policy. This request comes as Ontario examines changes to the current rate structure to encourage electric vehicle (EV) owners to charge at off-peak times.
The opt-in low-overnight pricing pilot allowed participants to accept a high on-peak price in exchange for an ultra-low off-peak price. The analysis done on the pilot noted the new rate could contribute to decarbonization.
In addition, it could provide a savings opportunity for EV owners in Ontario.
The Minister asked the OEB to develop rate design options to encourage people to shift from peak to lower-demand periods. The Minister noted the OEB should include a few specific things when developing their options, including:
Defining the price ratios, price periods and seasons that apply to the option(s)
Estimating the average revenue to be recovered by the option(s) and expected shift in peak demand under assumptions
Assessing the risk of under-recovery and options to address these risks
The OEB has until April 1, 2022, to report back and advise the Minister.
You can read the full letter below. (h/t: EV Society – Sudbury)
Letter-from-the-Minister-of-Energy-2021-732-20211116