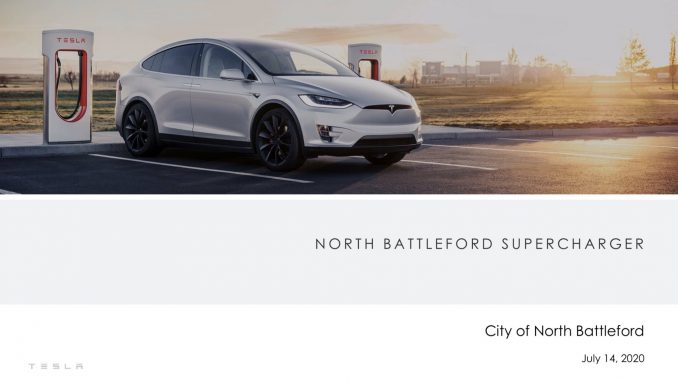 Site plans for the upcoming Tesla Supercharger at the Discovery Co-Op Mall in North Battelford, Saskatchewan have been revealed.
According to the plans shared by Drive Tesla contributor Marco, the Supercharger will feature 8 stalls in total. Six of those will be V3 Superchargers, while the remaining 2 will be generic CCS/CHAdeMO stalls.
The site will be located in the norther section of the parking lot at 9800 Territorial Drive, near the Co-Op gas station and mall.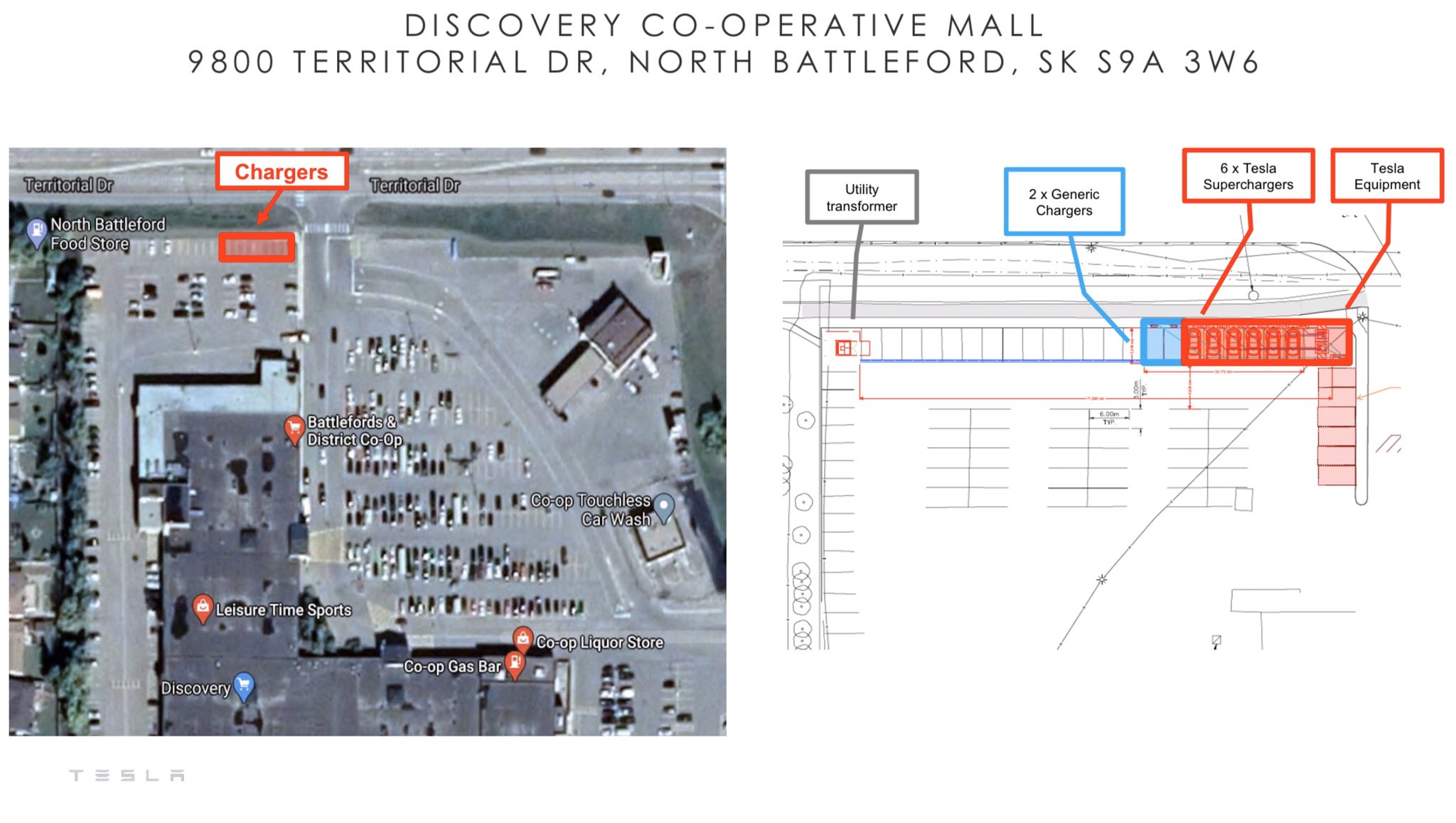 The North Battleford Supercharger was first added to Tesla's map in their 2020 annual update. Its exact location was revealed earlier this year when Natural Resources Canada (NRCan) published the location of 14 Superchargers in British Columbia, Alberta, and Saskatchewan.
As part of the agreement to receive funding from NRCan, 75% of the chargers can be proprietary (e.g., Tesla), and the remaining 25% must be "universal". This is why North Battleford has two generic stalls.
According to Tesla's map, this location is targeted to open in Q4 2021.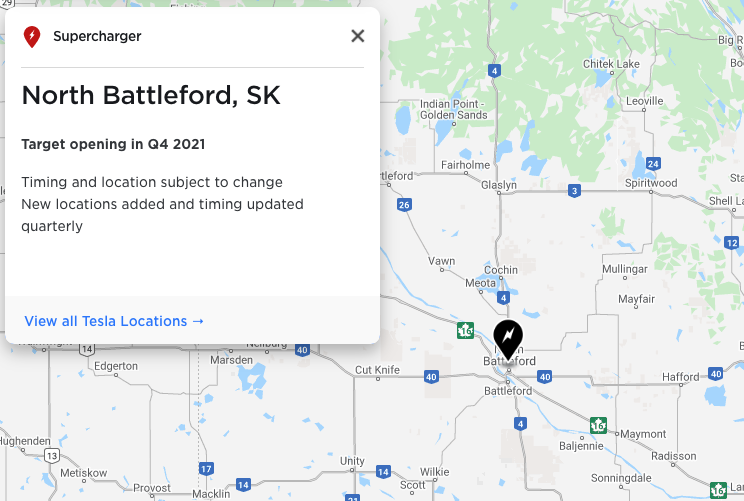 Site plans for the North Battleford, SK Supercharger. 6 Tesla stalls + 2 CCS/CHAdeMO stalls pic.twitter.com/g75DmYauR4

— Marco (@MarcoRPTesla) April 26, 2021