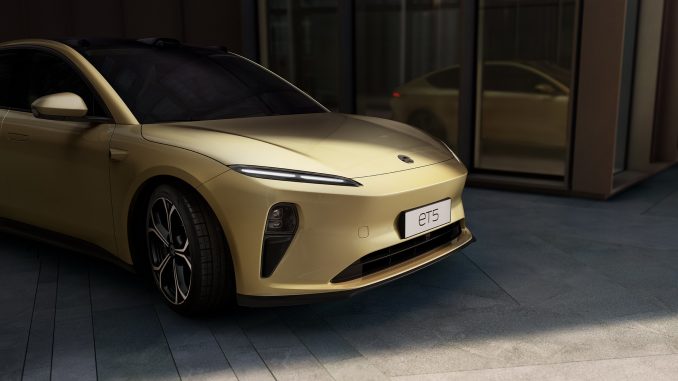 At NIO Day 2021, NIO introduced its newest mid-size sedan, the NIO ET5. The ET5 looks to be a direct competitor to the Tesla Model 3 and BMW i4.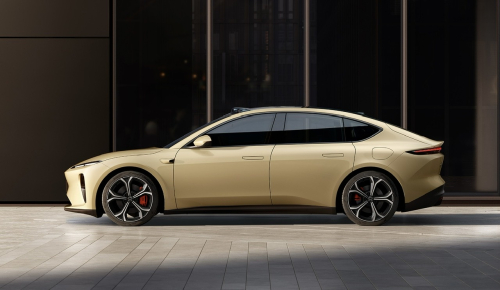 The ET5 is a dual-motor build with a 150 kW induction asynchronous motor in the front and a 210 kW permanent magnet motor at the rear. The vehicle can reportedly do 0-100 km/h in 4.3 seconds.
However, one of the more impressive stats for this car is its range.
The 75 kWh standard range battery can reach 550 km. While the 100 kWh long-range battery is capable of more than 700 km. Finally, the ultralong range battery can run for a shocking 1,000 km.
The ET5 draws a lot of its interior and interior design from its bigger cousin, the ET7. The vehicle includes NIO Aquila Super Sensing and NIO Adam Super Computing for autonomous driving. The plan is to gradually roll out the full NIO autonomous driving services as features pass validation.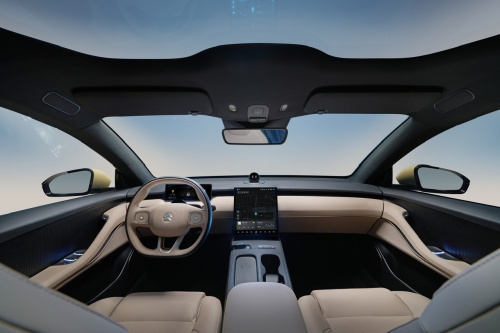 However, the vehicle will also come with PanoCinema which creates a panoramic and immersive digital cockpit using AR and VR technologies. NIO partnered with NREAL to make this happen.
The companies jointly developed AR glasses exclusive to NIO, which can project an effective screen size of 201-inches at six metres.
NIO also partnered with NOLO to develop NIO VR glasses that create a binocular 4k display effect.
The NIO ET5 starts at $50,680 or with Battery-as-a-Service option at $39,864. The company expects deliveries to begin in September 2022.
ET7 Update
During the same event, NIO confirmed that they will confirm orders for the ET7 on January 2, 2022, with deliveries starting on March 28. 2022.
In addition, the company confirmed that the ET7 is also coming to the Netherlands, Sweden and Denmark in 2022.
With the company launching the car in 22 additional countries and regions by 2025.