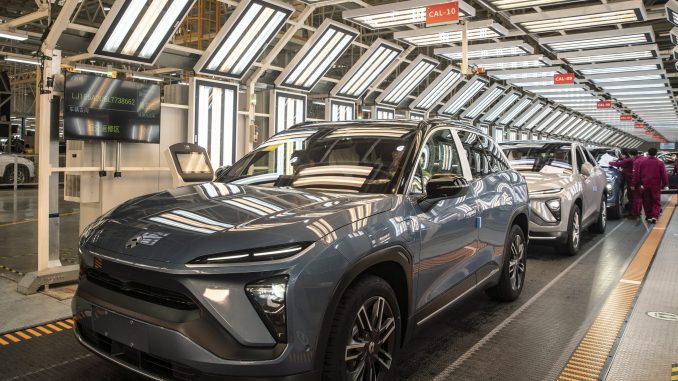 Chinese EV maker NIO has reported a 6 percent increase in car deliveries for August. However, this comes as shares of the top Chinese EV brands fell, as reported by CNBC.
NIO is soon to launch another sub-brand for more affordable EVs.
NIO's competitors, Li Auto and Xpeng, reported declining deliveries for the same month. Li Auto delivered 4,571 vehicles, a 56 percent drop. Xpeng managed 9,578 units, a 16 percent decrease compared to July. But it was a respectable 33 percent increase year-on-year.
NIO delivered 10,677 cars in August, up from 10,052 in July. It was 81.6 percent up from August 2021.
The effects of Li Auto and Xpeng's reversed fortunes were quickly felt in the companies' share prices. Nio lost 0.6 percent, despite posting growth. Li Auto dropped 0.3 percent. Xpeng suffered the most, losing 2 percent.
The reasons for the decline are fairly obvious. China is facing economic challenges due to the return of Covid-19. The country's tech hub, Shenzhen, has reenacted pandemic restrictions. Chengdu has also returned to lockdown.
Amid uncertainties, buyers were reluctant to pull the trigger on new purchases.
China is also grappling with a power crisis affecting EV charging. However, this has not stopped Tesla from opening its 100th Supercharger station in Beijing.